Industrial Automation cables
Automation & Process Control
As the sophistication and complexity of automated systems gathers pace, so savings in labour, energy and materials increase along with proportionate gains in quality, accuracy and precision.
However, downtime becomes increasingly disruptive, damaging and expensive. High performance, quality assured industrial cables can help minimise risk to automation and process control applications, ensuring operational reliability in industries where negating unplanned maintenance is a priority.
From power distribution cables for production lines, automated machinery and safety systems to data communications cables responsible for the smooth running of sensitive control equipment, the cables are relied upon for critical operations.
Industrial Automation Cable Solutions
Control cables
SY, CY and YY cables are in common usage along with European industrial automation cables such as LiYY, LIHH and their screened equivalents LiYCY and LiHCH. Available with in both PVC and LSZH sheathing materials. 
Industrial Ethernet cables
Profibus, Profinet, Interface, KNX/EIB and DeviceNet cables for HMI and PLC controller systems in BUS networks. Suitable for high speed data transmission. Cat7 ethernet cable with polyurethane sheathing for data transmission speeds of 10GB/sec over 100m also available suitable for Profinet B applications and backwards compatible with Cat 6a, Cat 6 and Cat 5e cabling.
PUR-sheathed cables
For installation environments where maintaining hygienic operations is paramount, a Polyurethane cable may be appropriate. It's properties prevent microbial growth within the sheathing, avoiding the spread of bacteria across a plant. PUR-sheathed control and automation cables available as standard as well as option to re-sheath other cable types. 
Veriflex Cables
Our range of high performance BSI Kitemark tested cables for industrial automation, holding a globally recognised third-party mark of quality. For more information on the extensive testing the cables are subject to read more on Veriflex.
Reliable automation cables for the world's leading organisations
Other cables frequently used in industrial automation and process control applications include our tri-rated cable which meets and exceeds British (BS), American (UL) and Canadian (CSA) national standards and is recognised as one of the best in the cable industry. It was selected by Jaguar when building its high-tech production line in Longbridge, United Kingdom. The quality of this cable was vitally important in a selection process focused on safeguarding the operational continuity of automated processes.

Our range of industrial automation and process control cables providing interference-free data and signal transmission is as vast as the number of industries in which our cables are used. These include the more classic control flexible cables (CY and YY), which we supply to distinguished Scotch Whisky distilleries such as William Grant, and which they trust to control their rigorous quality processes.
It also includes more specialised cables such as high-temperature silicone cables used by the same organisations in areas where our cables must perform under extreme conditions and meet stringent safety standards.

As a result of our reputation for reliably supplying quality industrial automation cables, we appear on the approved supplier list of leading international engineering firms such as Siemens and ABB, who rely on our industrial automation cable solutions in applications as safety-critical as controlling core temperature in nuclear power stations.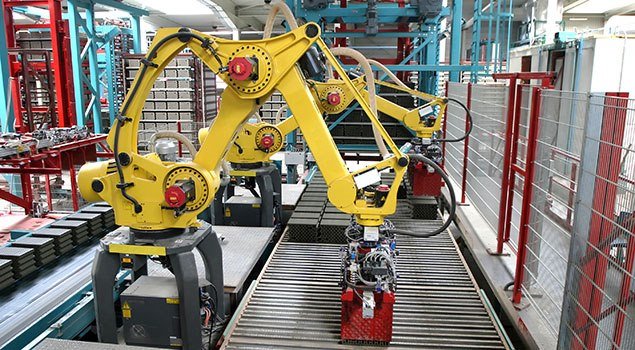 The Cable Lab
Quality and Compliance matter. Our world-class IECEE CBTL & ISO/IEC 17025 accredited cable testing laboratory gives you the assurance you need to install with confidence.
Read on
ESG & Sustainability
Our commitment to our people, our stakeholders, our local communities, and the wider environment is ingrained in our culture.
Read more
CPD Cable Training
Providing training for companies to help improve their understanding of the cables they use, covering products, compliance regulations, applications and more.
Learn more