Cable Testing & Inspection
Quality Assurance testing and third-party cable analysis
TESTING FOR CABLE COMPLIANCE AND DUE DILIGENCE
Our cable test reports are relied upon by some of the most quality-conscious cable users around the world including utilities such as Network Rail, leading oil & gas companies, and high profile electronic companies requiring full certainty of the compliance of their cables with the relevant approvals, standards and regulatory requirements. It provides valuable due diligence for cable procurement and purchasing decisions.
CABLE FAULT DIAGNOSTICS
In addition to providing cable testing services in a controlled laboratory environment, our technical engineers are available for site visits to carry out field testing and onsite cable installation inspections to help you identify existing or potential issues, as well as to advise on possible solutions. For cable fault finding and diagnostics, where cable non-compliance can be proven we provide reporting that can be used in the event of cable fault dispute mediation.
We have vast experience in finding technical solutions for some challenging cable installations in some of the most demanding industries including rail, oil & gas, and mining, as well as with specific applications such as fire performance.
CABLE COMPLIANCE TESTING
Our range of cable testing and inspection services covers British, European and international cable standards. We also test for compliance with RoHS, REACH and country-specific requirements such as SONCAP for deliveries to Nigeria.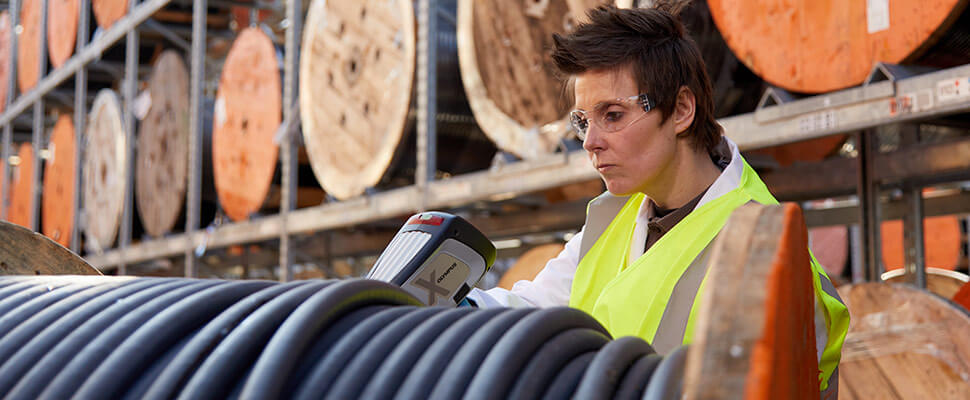 Our ISO/IEC 17025 accredited testing capabilities
The Cable Lab's UKAS accredited testing capabilities, meeting standard ISO/IEC 17025, cover the testing requirements set out in a wide range of national and industry specific standards. Please click on the links below to read more about our UKAS accredited cable testing services and the methodology employed.
Our Cable Portfolio
View our range of power, data, control and instrumentation cables and cable accessories
Cables
Cable Compliance
Read more about cable compliance and some of the key regulations and legislation affecting electrical cables
Compliance
CPD Cable Training
Learn more about our CPD-certified cable training and our tailored cable learning programmes
Courses