Cable testing and inspection services
Responding to a growing need among buyers and users of electrical cables for objective advice on the quality and regulatory compliance of their cables, the Cable Lab offers third-party cable testing and cable inspection services. Following years of investment in our laboratory and qualified personnel, The Cable Lab can undertake a number of tests under our UKAS accreditation, which confirms the competence and impartiality of the test results. Additionally, we undertake or commission and oversee a wider range of cable tests beyond the bounds of our accreditation, but conducted with the same degree of diligence and accuracy, meaning results are both verifiable and can be relied upon. 
Testing for cable compliance and due diligence
Our cable test reports are relied upon by some of the most quality-conscious cable users around the world including utilities such as Network Rail, leading oil & gas companies, and high profile electronic companies requiring full certainty of the compliance of their cables with the relevant approvals, standards and regulatory requirements. It provides valuable due diligence for cable procurement and purchasing decisions.
Cable fault diagnostics
In addition to providing cable testing services in a controlled laboratory environment, our technical engineers are available for site visits to carry out field testing and onsite cable installation inspections to help you identify existing or potential issues, as well as to advise on possible solutions. For cable fault finding and diagnostics, where cable non-compliance can be proven we provide reporting that can be used in the event of cable fault dispute mediation.
We have vast experience in finding technical solutions for some challenging cable installations in some of the most demanding industries including rail, oil & gas, and mining, as well as with specific applications such as fire performance.
Cable compliance testing
Our range of cable testing and inspection services covers British, European and international cable standards. We also test for compliance with RoHS, REACH and country-specific requirements such as SONCAP for deliveries to Nigeria.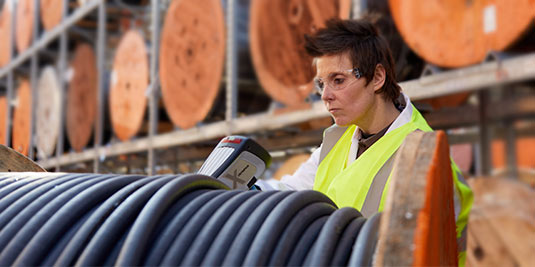 Cable Testing Capabilities
The Cable Lab's UKAS accredited testing capabilities cover the testing requirements set out in a wide range of national and industry specific standards. Please click on the links below to read more about our UKAS accredited cable testing services and the methodology employed.
The following tests also form part of The Cable Lab's testing capabilities:

Should the specific test you require not be listed, please contact testing@elandcables.com and we will be pleased to discuss your specific requirements.

The expert technical staff and high-end facilities at the Cable Lab were excellent and very impressive. The cable testing process itself was exhaustive and provided us with the independent assessment report we needed. The level of expertise and service in their UKAS-accredited facility puts them at the forefront of UK cable testing and inspection services."


Back to top
Call Sales on +44 (0)207241 8787
Click to Email Us We will reply within 3 hours
Technical Hotline +44 (0)20 7241 8500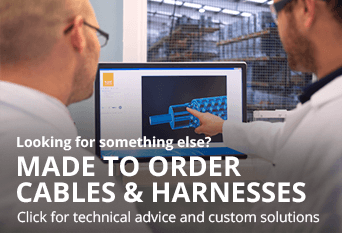 About Eland Cables
Established in 1975, Eland Cables is a supplier of power, data, instrumentation and control cables and cable accessories to the world's most demanding industries and to some of its most prestigious projects. Our reputation is built on an unswerving focus on quality, technical expertise and customer service.
Quality
Our focus on quality has resulted in our in-house specialist cable testing facility securing the ISO 17025 accreditation. This certifies the competence, impartiality and performance capability of our laboratory and its evaluations. In turn, it means peace of mind for our customers with regard to the quality of the cables they source from us.

Expert tecHnical support
Our highly-qualified technical team is on hand to provide technical support with all aspects of cable selection, technical specification, regulatory requirements, and bespoke cable design and manufacture.

Complete Cable Solutions
We are a key contributor to projects in over 100 countries every year, adding value through comprehensive technical support, reliable logistics, innovative solutions, and a customer-centric approach.