The smooth running and safe operation of the world's airports, both civil and military, is critical given today's ever-increasing demand for efficient and effective business and holiday travel and specialist defence requirements. Eland Cables' range of airport cables is designed with operational reliability in mind, and covers all safety-critical applications, 
from airfield lighting and high-speed data cabling for air traffic control, to emergency power connectors.
They are designed to withstand exposure to water, UV radiation, defrosting fluids, oils and greases, to ensure the continuous operation of lighting systems alongside runways, taxiways and airport buildings.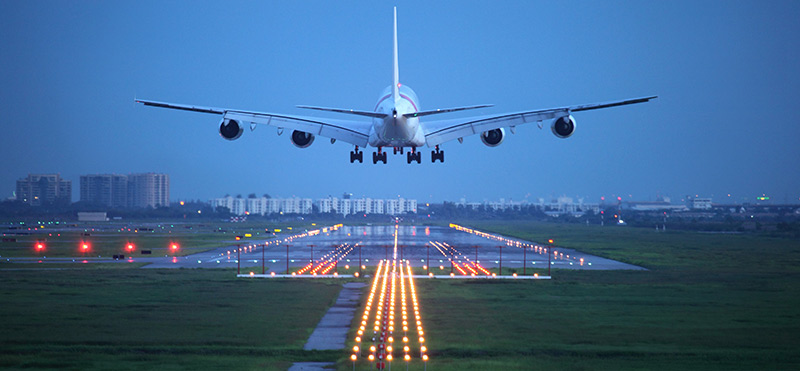 Airfield lighting cables
Primary and secondary circuit connection cables to deliver directional and emergency lighting to runways during take-off and landing, and to taxiways and apron. Available as 2kV and 5kV, sheathed in PVC or High Density Polyethylene (HDPE), with metallic screening and armour as required. These cables meet the requirements of the International Civil Aviation Organisation (ICAO), as well as national standards including the Federal Aviation Authority (FAA) and Civil Aviation Authority (CAA).
Baggage handling systems
Whether passenger luggage or freight, baggage handling systems are an essential service within an airport terminal, moving large volumes of cargo to and from aircraft in a timely and labour-efficient way. They require strict control and monitoring systems.
Airport terminal building cables
Passenger terminals are an essential part of an airport experience. They have a combination of visible services such as travellators and escalators, and less obvious services such as fire suppression systems and fire-resistant cables.
Data transmission and critical services
From essential information to air traffic control tower screens to information screens that give timely information to passengers on the status of their flight, the volume of data being transmitted around an airport terminal is huge and required with minimal data transmission lag.
Aircraft Ground Power Unit cables (GPUs)
400Hz airplane ground support cables provide a critical link between the aircraft and the Ground Power Units (GPU) and aircraft. You can see dozens of our orange cables powering aircraft every time you fly in and out of London's Heathrow Airport.
Back to top
Supplying cables for key applications around the world
Our airport cables solutions cover the full spectrum, from cable design to meet specific applications' requirements and national standards to international logistics to site. Recent projects include the supply of low voltage cables to ABB for new control panels in Dubai International Airport and armoured low-smoke zero-halogen medium voltage cables (MV SWA LSZH) powering Paphos International Airport in Cyprus. Other projects include the design of customised telecommunications cable meeting the specific requirements of the Department of Civil Aviation for Yangon International Airport, in Myanmar.
In Angola, we are involved in most of the country's airport projects. These include recent work at Catumbela
International Airport, Namibe International Airport and Luanda International Airport, where we supplied fire-resistant power cables, medium voltage cables, fibre optic, control cables and cable accessories covering various parts of the airport including the airfield lighting for runways, control towers, fire stations, roads, substations and terminal buildings. We also offer the full range of BASEC approved and LPCB-approved enhanced fire performance cables that have been installed in Terminal 1 at Manchester International Airport.
Our technical expertise and reliability have made Eland Cables the partner of choice for the supply of cables to major airport projects around the world.
Back to top
Testimonials
"We appreciate the support extended by Eland in terms of delivery for many of our orders."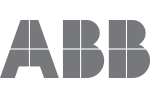 "Working with Eland Cables gives us peace of mind."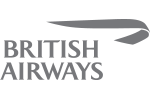 Back to top