Customer Testimonials
Read what some of our customers have said about working with us
BP
"The first-class technical support and project management offered by Eland Cables is a key differentiator. They really do go the extra mile!"
British Airways
"Working with Eland Cables gives us peace of mind."
Mitsubishi
"We are particularly impressed by the accuracy and efficiency of delivery."
GE
GE has benefitted from Eland Cables' innovative and flexible approach to working together – as a supplier they make working together easy. The high level of service, the expert technical support, and the consistent quality of products mean we hope to continue our collaboration for years to come.
Murphy
"Eland Cables were proactive and flexible when we turned to them for support on a major project. They offered the fastest production time (less than 4 weeks) and offered logistical flexibility when requested to redirect deliveries to a different site. Overall a highly satisfactory customer experience. "
Siemens
"We are always pleased with the service from Eland Cables. Fast response, exact delivery dates, complete documentation and their ability to help with urgent or large orders makes Eland an excellent company to work with."
Babcock
"The Eland Cables technical team utilised the project design parameters to identify a product that met the project specification within extremely challenging timescales, to ensure that a critical project milestone was achieved."
Honeywell
"We are pleased to share that the work process between Honeywell and Eland is well organised - there are no delays in quotes, deliveries and no invoice issues. We are thankful for the great attitude and co-operation."
ArcelorMittal
"With regards to the responses received on quotation and your prompt delivery, these were excellent, it was much appreciated and we hope to do more transactions with your institution based on this."
Schneider Electric
"We have found Eland to be a reliable, honest helpful and trustworthy supplier and one which we would have no hesitation recommending to any prospective company."
BSI IECEE CBTL
"With The Cable Lab achieving IECEE CBTL status it allows us to continue to work closely together in our common goal of maintaining and elevating cable standards both in the UK and around the world."
Addax
"Eland Cables remain a few steps ahead of anyone else in their market. Attention to detail, customer service, flexibility, stock holding, bespoke cables, expedited delivery and technical support. It's all there in abundance. I wouldn't hesitate to recommend them." 
HP
"I find the management team at Eland Cables proactive and easy to deal with."
ABB
"We appreciate the support extended by Eland in terms of delivery for many of our orders."
OMV
"All orders were completed by the vendor successfully to the entire satisfaction of OMV."
SSE
"It has always been a pleasure to work with Eland Cables, a relationship I hope that continues for many years to come."
Daisy
"The team at Eland is always a pleasure to work with and they can be relied on to deliver projects with tight schedules on time and as importantly within budget."
TE Connectivity
"It's always a pleasure working with the people at Eland Cables Ltd. I deal with various suppliers worldwide and the service I get from Eland Cables is the best."
Technip
"Eland Cables delivered first-class technical support, designing and constructing a cable that absolutely fulfilled all of our requirements for this key, prestigious project. Furthermore they produced the cable in less than 10 days when the next best option was 8 weeks. I would certainly recommend Eland Cables, particularly in relation to their technical expertise for specialised cables used in the Marine, Offshore and Oil and Gas sector."
Keltbray Aspire
"Eland Cables are a long-standing and trusted supplier to Keltbray and the level of expertise within their organisation is second to none. Their responsive and innovative approach, technical expertise and in-house cable-testing laboratory sets them apart. Communication and competitive pricing is key to delivering our projects and this gives me the confidence in our choice of making Eland our preferred cable supplier."
Euro Tunnel
"My experience with Eland Cables was extremely good. From enquiry through to delivery I found that their service was second to none. I was treated very courteously and the delivery was early. A very professional company that I would have no hesitation in recommending to anyone."
IAMGOLD
"Building a gold mine in the current market is all about delivery, the day and even hour you can save has a major effect on the bottom line.  Eland Cables has been able to deliver as planned and offered us creative solutions when needed."

Petroperu
"Eland Cables supplied cables for our project 'Sistema de Utilizacion de Media Tension 10-13.2kV' - they have good after-sales support and we are thankful for their excellent customer focus."
British Antarctic Survey
"British Antarctic Survey chose Eland Cables for this challenging project as the company specialises in cables that can withstand the extreme weather conditions in Antarctica. We have been pleased to work with them."
Network Rail
"The expert technical staff and high-end facilities at the Cable Lab® were excellent and very impressive. The cable-testing process itself was exhaustive and provided us with the independent assessment report we needed. The level of expertise and service in their UKAS-accredited facility puts them at the forefront of UK cable testing and inspection services." 
Endeavour Mining
"Eland has been providing our site with their quality products for approximately 3 years. I find their products to be of the highest quality and quite suitable for use here in Mali where temperatures can exceed 50 degrees celsius. Any queries we have had are always answered on the same day, usually within a couple of hours."

Unipart Rail
"The unique relationship between Eland Cables and Unipart Rail drives collaboration and performance through engagement of the two organisations. Our aim has always been to work together with a shared vision, in partnership, driving innovation and high levels of operational excellence in the cable industry."
British Standards Institute
"As the first company to achieve the BSI Cable Testing Verification Kitemark, Eland Cables sets a new benchmark in cable compliance. The rigorous and extensive testing programme they undertake in their UKAS laboratory, under our ongoing surveillance, tests the cables to British and international standards for key safety criteria. The BSI Kitemark is one of the most recognised symbols of quality and safety and by certifying their cables against the scheme, Eland Cables can demonstrate that its cables meet the highest standards."

Unipart Group
"Eland Cables' training programme provided an essential understanding of the processes and best practices covering cable manufacturing, supply logistics and specific live applications. The information was presented in a clear and engaging way by their cable experts, with demonstrations and opportunities for hands-on experience to really reinforce what we were learning. Everyone came away from this valuable training session confident and eager to apply this newly acquired knowledge."
Techint
"We began our business relationship with Eland Cables at a critical moment for the Dunkerque LNG Terminal project, needing a large quantity of instrumentation cable within a very short delivery time. The experience at that critical moment was excellent - a big help to the project - and starting from that positive experience we have continued to work with Eland Cables. I would not hesitate to recommend them."

NSAI
"The presentation on Fire Resistant Cables [made at the recent NSAI Fire Safety Seminar in Dublin] was very well received by the audience. Members of the NSAI Fire Alarm Committee and NSAI Emergency Lighting Committee in attendance commented that they were pleased with the updates and clarifications to the standards for Fire Resistant Cables. Your assistance to the Emergency Lighting Committee in their development of the proposed Amendment to I.S.3217, in particular the cable section for central power systems, was very much appreciated by NSAI."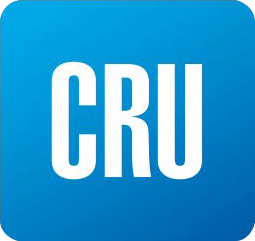 CRU Group - Wire & Cable
"We found the MV Cable CPD training extremely useful. It is certainly one of the best wire and cable training courses we have had so far, as it not only covers MV cables as a product category, it also covers the fundamental physics of how cable works, the manufacturing processes, relevant applications, etc. Thank you for the brilliant tour of the cable testing laboratory and for being so patient with our endless questions!"
Imtech
"Following difficulty with specific cable supply for a business critical project, we turned to Eland Cables. They understood our problem and manufactured and delivered our entire cable requirement within 4 weeks from placement of order. I was impressed with the customer experience received from Eland Cables and wouldn't hesitate in recommending them as a first-class supply partner."