Mining, Drilling & Tunnelling cables
for surface, sub-surface and underground operations
Eland Cables is a leading supplier of cables and cable accessories to the mining and tunnelling industry. Our cables solutions cover the full spectrum from cable specification and design, to complex international logistics to ensure efficient delivery to some of the remotest parts of the world on some of the shortest lead times in the industry.
Our range of mining, drilling and tunnelling cables applications found throughout the industry, from LV and MV infrastructure cables to mobile equipment; providing power, control and data transmission. From opencast surface mining applications with dynamic equipment such as cranes and conveyors through to sub-surface tunnel-boring machines, coalcutters and pumps, we can supply cables that meet the demands and regulations of the industry.
Eland Cables' mining, drilling and tunnelling cables are designed to perform when exposed to some of the harshest elements on earth including ultraviolet (UV) light, salt-water submersion, oil and greases, as well as tensile stress and mechanical stresses. Their tough construction ensures the reliability of the equipment they supply, reducing the risk of failure and the corresponding disruption that is often costly and that can even comprise operational safety. Cables can be customised to include additional construction layers designed to prevent attack from rodents and termite – a fibre glass braid is particularly effective.
Download brochure
Mining Infrastructure & Equipment Cables
High performance in challenging environments with minimal risk of downtime – it's the demand of all mining operations. Our reputation for supplying high-quality products and a level of service to match has made us the partner of choice for mining operations around the world. We work with coal mines and mines extracting precious metals such as gold, copper, and platinum, supporting the operations of some of the most recognised names in the industry.
Every year, we deliver a number of technically and logistically complex projects for most of the major mining companies and their contractors in some of the most remote parts of Africa, South America and Australia, where a vast range of cables is required across British and International standards and against precise delivery schedules.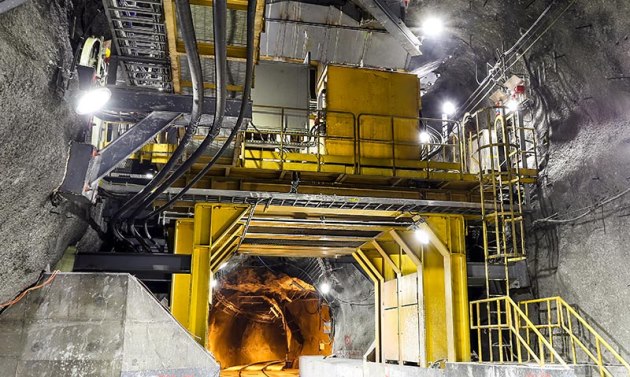 And it's not just sub-surface mining where tunnelling operations are key. We also have the full range of underground rail network cables (surface and underground) for power supply, signalling, control and communications. In the UK we work alongside quality-conscious and highly-regulated organisations such as Network Rail, London Underground and Eurotunnel who require reliable and flexible project solutions for tunnel maintenance and development. Internationally, our product design and logistics capabilities in remote locations have led us to work on demanding projects such as the 5.2km Azmer tunnel between Sulaymaniya and Sharbazier in Iraq, for which we designed and supplied bespoke fire resistant power cables.
The Cable Lab
Quality and Compliance matter. Our world-class IECEE CBTL & ISO/IEC 17025 accredited cable testing laboratory gives you the assurance you need to install with confidence.
Read on
ESG & Sustainability
Our commitment to our people, our stakeholders, our local communities, and the wider environment is ingrained in our culture.
Read more
CPD Cable Training
Providing training for companies to help improve their understanding of the cables they use, covering products, compliance regulations, applications and more.
Learn more