(N)TMCGEWÖU Cables
Click here to view our (N)TMCGEWÖU Cables

Applications Overview
These Medium Voltage (MV) flexible rubber cables have a single core and are principally designed for use as short length connectors of transformers and switchgears, as well as mining equipment power cables and alongside conveyor belts. They are suitable for indoor and outdoor applications  and are frequently found in opencast mining operations.
 
They are manufactured to operate within an ambient temperature range of -40oC to +80oC and have a maximum short circuit temperature of +250oC. The (N)TMCGEWÖU cables are available in standard voltage ratings of 3.6/6kV, 6/10kV, 8.7/15kV, 12/20kV, 14/25kV and 18/30kV.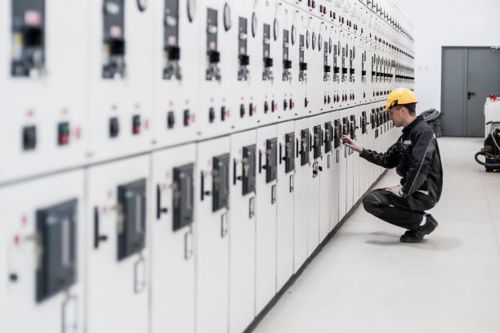 (N)TMCGEWÖU Cable Construction
As with most cables designed for the Mining industry, the (N)TMCGEWÖU cables have an Earth Conductor – in this case a copper wire screen. They are sheathed in a red rubber compound sheathing, and manufactured generally to German standard VDE0250 part 812 for flexible cords for power installations.
|   | (N)TMCGEWÖU |
| --- | --- |
| Conductor | Flexible tinned copper (Class 5) |
| Insulation | Rubber compound Type 3GI3 |
| Semi-Conductive Layers | Semi-conductive tape over the conductor and innner and outer semi-conductive rubber layers over the insulation |
| Earth Conductors * | Copper wire screen |
| Outersheath | Heavy duty rubber compound Type 5GM5 |
(N)TMCGEWÖU Technical Support
Specifying the right cable for your project means also considering future developments and expansion works, choosing cables that are compatible and manufactured to internationally recognised standards. Our technical teams can support the selection, identifying a series of connecting cables that will deliver the performance required in a quality assured product.
Range of Cables
Back to top
Cable Standards and Approvals
(N)TMCGEWÖU - 3.6/6kV and 6/10kV Cable

(N)TMCGEWÖU - 8.7/15kV and 12/20kV Cable
Generally to VDE 0250 Part 812, VDE 0295, BS EN/IEC 60332-1-2, BS EN/IEC 60811-2-1
---




Back to top