Renewable Energy cables
supporting green energy production
Eland Cables works on large-scale projects to interconnect equipment, create private distribution networks, and link up to wider, national power grids. We offer a wide range of cables including specialist industry cables for solar, onshore wind, offshore wind turbines, hydroelectric dams, and biomass plants.
The renewables industry harnesses power from the sun, wind, water (both hydro and tidal) and biofuels to produce 'clean' energies. The Grid power mix in the UK and around the world is shifting away from using finite fossil fuels, and large industry are looking at their own sustainability and cost-efficiencies by embracing their natural landscape and resources.
By combining our knowledge of cable construction along with the installation design and environment, we can deliver a solution encompassing cables and matching cable accessories alongside technical support and expert logistics to ensure timely delivery to sites worldwide.
Whilst some renewable energy projects require very specific cables and accessories, such as the EN 50618 H1Z2Z2-K Photovoltaic cable whilst other cables have a broader power transmission, distribution, or control and monitoring purpose. Low voltage flexible cables for generator transformers, and tri-rated cables to British (BS), American (UL) and Canadian (CSA) standards for switchgear.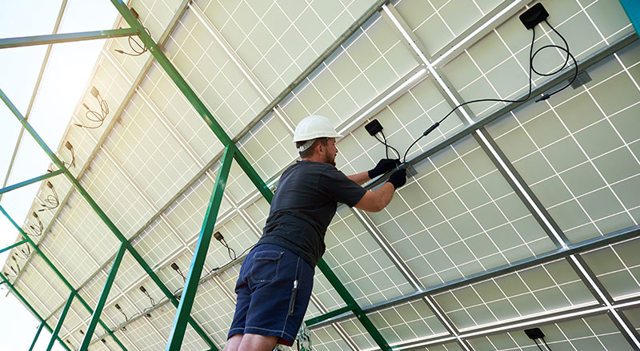 Renewable Cable Solutions
Medium Voltage
Our IEC 60502-2 medium voltage cable, both armoured and unarmoured, typically used for the primary connection between the power network and the renewable energy systems. Armoured cables are manufactured to meet British standard BS6622 for PVC sheathed cables and BS7835 for LSZH cables. Unarmoured cables have copper wire and tapes and are available with single and dual layer waterblocking layers. In both cases, cables are available with copper or aluminium conductors.
Solar cables
The EN 50618 H1Z2Z2-K Photovoltaic cable and accompanying solar connectors interconnect the PV panels to the wider power distribution grid. H1Z2Z2-K is the harmonised European standard introduced in 2014 and replacing the earlier PV-1F standard.
Wind Turbines
From the turbine umbilical cables for offshore wind turbines connecting to subsea networks, flexible festoon power cables attached to the motor and constantly in movement, to the control and monitoring cables that determine the pitch and direction of the turbine blades. Each installation environment will determine the properties of the cable.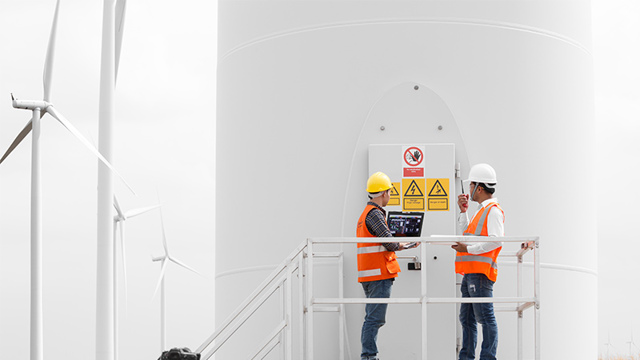 Hydro-electric and Submersible Cables
Submersible rubber cables such as the H07RN-8-F offer low voltage power transmission in freshwater sites to a depth of 10m. WRAS-approved cables provide options for far greater depths. Control and monitoring cables sheathed in PUR (Polyurethane) stop moisture and bacteria from propagating for clean operation. Whilst hydro-electric power is not as clean as others, it is harnessing renewable sources. China is the world-leader in hyrdro-electric projects but there are projects throughout the world.
Biomass facility cables
Using the by-products of agriculture to produce fuels is an innovative way to produce fuel. Biofuel production facilities require a combination of low and medium voltage cables, including H07RN-F and H07ZZ-F (LSZH) flexible rubber cables for plant power generators.
Renewable Cable Projects - Playing our part in a sustainable future
In addition to supplying renewable energy cables manufactured to the relevant British, European and international standards, we help green energy organisations design cables that meet their applications' specific requirements. This has led us to partner with organisations offering innovative solutions in the field of energy consumption monitoring, optimisation and ultimately reduction. As a result, our cables can be found in a large number of leading grocery store chains around the United Kingdom in installations smoothing their refrigerated areas' energy consumption.

In the UK, our renewable energy cables play an instrumental part in generating power in a number of high-profile land-based and offshore wind farms, including Gwynt yMor, solar farms including Baglan Bay, and on rooftops installations such as those found on Sainsbury's supermarkets across the country. Internationally, we participate in large-scale renewable energy projects in a number of countries every year, such as the Sheikh Zayed Solar Power Plant in Mauritania. With innovation driving the renewable energy industry, the expertise and creativity of our technical team help increase the output from innovative renewable energy solutions.
The Cable Lab
Quality and Compliance matter. Our world-class IECEE CBTL & ISO/IEC 17025 accredited cable testing laboratory gives you the assurance you need to install with confidence.
Read on
ESG & Sustainability
Our commitment to our people, our stakeholders, our local communities, and the wider environment is ingrained in our culture.
Read more
CPD Cable Training
Providing training for companies to help improve their understanding of the cables they use, covering products, compliance regulations, applications and more.
Learn more