Oil, Gas & Petrochemical cables
for production and downstream installations
Our oil, gas and petrochemical cables are designed to provide a high level of operational reliability – downtime is costly and critical systems must remain online throughout.
The oil, gas and petrochemical industries face unique challenges in the installation environment and equipment needed to access and process their final product. Whether it be mobile offshore drilling platforms, floating production storage and offloading units or onshore operations such as processing plants and terminals, the cables used face exposure to a range of chemicals, oils, acids and hydrocarbon-laden muds, as well as ultraviolet light, salt-water submersion, and mechanical and thermal stresses.
In addition to LV & MV power, data and control cables, we supply a range of safety-critical fire resistant LSZH instrumentation cable, including European standard 50288-7 and British Standard BS5308. Constructions include mica tape fire barriers, lead (and lead equivalent) sheaths, and with blue outer sheathing for intrinsically-safe circuits.
Our cable solutions for the oil, gas and petrochemical industry encompass technical support with cables and cable accessories specification, design, and supply on some of the shortest lead-times in the industry.
Cable solutions for petrochemical organisations
Over the years, Eland Cables has delivered high-quality cable solutions in most oil and gas producing countries, and to all of the major oil companies including BP, Shell, Exxon, OMV and national players such as Qatar Gas, Pakistan Petroleum, and their contractors.
Our engineers have a wealth of experience in providing technical support on complex oil, gas and petrochemical cable matters. Some of their innovative solutions have resulted in significant cost efficiencies on high-profile projects and have been adopted as the standard for future ones. As importantly, our response time is fast and is supported by a dedicated team of logistics experts who ensure the delivery of our cables and cable accessories to remote international locations according to strict timetables.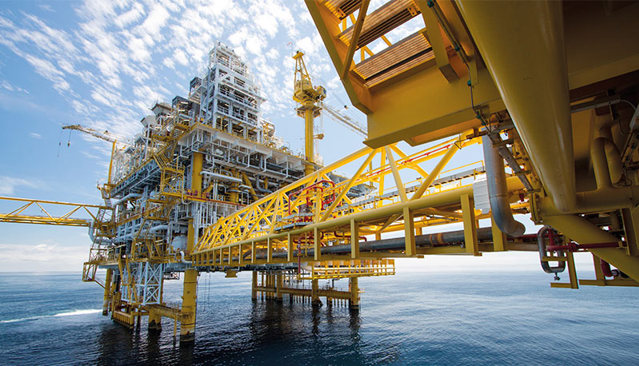 The Cable Lab
Quality and Compliance matter. Our world-class IECEE CBTL & ISO/IEC 17025 accredited cable testing laboratory gives you the assurance you need to install with confidence.
Read on
ESG & Sustainability
Our commitment to our people, our stakeholders, our local communities, and the wider environment is ingrained in our culture.
Read more
CPD Cable Training
Providing training for companies to help improve their understanding of the cables they use, covering products, compliance regulations, applications and more.
Learn more