Transmission, Distribution and Power Networks cables
Eland Cables supplies a wide range of utility-approved cables and overhead lines to the transmission, distribution and power networks industry around the world. These include DNO-approved cables in low and medium voltages for end-user connection and IEC standard medium voltage cables and high voltage cables typically used for the primary connection to a power grid for voltages up to 110kV.
Our range of power transmission cables also includes overhead line wires - all-aluminium conductors (AAC), all-aluminium alloy conductors (AAAC), aluminium conductors steel reinforced (ACSR), aerial bundled conductors (ABC) and bare copper cables 
manufactured in accordance with various international standards.
Our power transmission cable solutions cover the full spectrum, from technical specifications and design, to expert logistics ensuring a timely delivery for urgent maintenance requirements and for new infrastructure projects. In the United Kingdom, our power transmission cable solutions have been adopted by Network rail on most of their ongoing route upgrade programmes, making Eland Cables their leading supplier of overhead lines.
A reliable partner for global power transmission cable projects
Our power transmission cable capabilities encompass large-scale power transmission projects to the remotest parts of the world, where accuracy of execution from cable quantity and exact lengths to importation paperwork and local transportation is critical. Our ability to supply this range of products on short lead times and production runs makes us the partner of choice to utilities and their contractors for many of their urgent maintenance requirements.
In addition to power transmission cables, we supply a comprehensive range of utility-approved cable accessories, components, and ancilliary products, including the live line
tapping and earthing systems that the United Kingdom's National Grid selects and trusts for their operational reliability in safety critical environments.
Our cable solutions for the power transmission industry also extend to temporary power providers. Some of our cables are specifically designed for use in generators and uninterruptable power supply (UPS) systems operating in challenging conditions. For instance, our cables are relied upon during key public events around the world, such as the Sochi Winter Olympics, where they provided temporary power for outdoor competitions.
Back to top
Testimonials
"We appreciate the support extended by Eland in terms of delivery for many of our orders."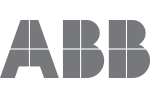 "It has always been a pleasure to work with Eland Cables, a relationship I hope that continues for many years to come."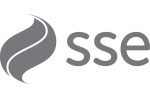 Back to top