Rail & Metro cables
for trackside and OHL applications
Our cables can be found alongside every metre of track on all key routes in the United Kingdom and feature in most new railway projects across the country including Crossrail and both Network Rail's East Coast and West Coast power supply upgrades.
Eland Cables is the leading RISQS-approved (formerly Achilles Link-up) supplier of rail cables, cable accessories and overhead line wires and conductors to the railway and metro industry. 
Our reliability, technical support and uncompromising approach to quality have made us the partner of choice on major surface rail, underground and urban mass transport network projects including Eurotunnel, Network Rail, London Underground, the Hong Kong MTR and Melbourne Metro as well as for other rail networks in the United Kingdom, Australia, Canada, India, Italy, Ireland and Malaysia.
Download brochure
Full range of Network Rail-approved cables
We hold multi-year framework agreements for the supply of a wide range of cables and overhead line wires and conductors to Network Rail and its contractors. In addition to "just-in-time" supply of the highest quality products in the industry from our vast stockholding, we provide logistical support, including inventory management, storage and trackside delivery. Technical support includes new product development and approval, trackside inspection and we offer expert cable training tailored to the relevant audience from our first-class technical training facilities.

Comprehensive stockholding of London Underground-approved cables - Next Day delivery anywhere in London as standard
Our LUL-approved cables cover the full range of rail infrastructure applications, from electrification and power supply to signalling, control and communication. We also supply cables for rolling stock and for station development, including fire performance cables and escalator cables, all of which are available for same day collection or next day delivery as standard.

Safety and efficiencies for railway infrastructure
Eland Cables supplies cables manufactured in accordance with the requirements of national and standard setting bodies from production facilities that have been independently audited by third parties such as Achilles on behalf of Network Rail. Our cable solutions allow operators around the world to leverage our international expertise and draw on a wealth of experience to build and maintain reliable, efficient and safe operating systems.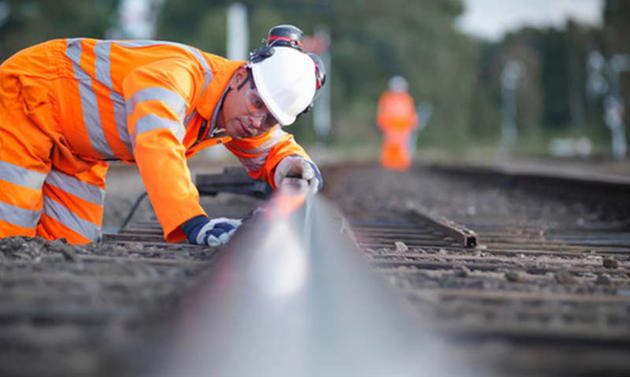 Rail cable types
Network Rail Approved - Railway Power Cables
Power supply cables with and without armouring for rail circuits including BS6724, BS6622, Trackfeeder cable, and the Network Rail specification NR/PS/ELP/00008 25kV Feeder Cable (44kV).

Network Rail Approved - Railway Overhead Line Cables
Railway Overhead line wires including catenary wire, contact wire, Cockroach, Hornet and Centipede cables.

Network Rail Approved - Railway Signalling Cables
Network Rail approved signalling cable NR/PS/SIG/00005 Types A to E.
Network Rail Approved - Railway Telecoms Cables
Telecommunications cabling including Copper and Fibre trackside cables, Twin Datalink cables (PVC and LSZH) and Screening Conductors for Rail applications.

LUL Approved - London Underground Cables
Our range of London Underground Approved cables includes LUL specific Trackfeeder, Rolling Stock, Signalling and Armoured Power cables, suitable for use in tunnels and underground locations across the LUL network.

Network Rail and LUL-Approved Rolling Stock Cables
A range including Rolling Stock Part 6 Types 1 to 9 and 11 to 13 cables for use on LUL-specific vehicles.
The Cable Lab
Quality and Compliance matter. Our world-class IECEE CBTL & ISO/IEC 17025 accredited cable testing laboratory gives you the assurance you need to install with confidence.
Read on
ESG & Sustainability
Our commitment to our people, our stakeholders, our local communities, and the wider environment is ingrained in our culture.
Read more
CPD Cable Training
Providing training for companies to help improve their understanding of the cables they use, covering products, compliance regulations, applications and more.
Learn more