OEM cables
for original equipment manufacturers
Our extensive portfolio contains many of the power, data and control, cables and accessories typically used by Original Equipment Manufacturers across industries including materials handling and equipment manufacturers.
OEMs is a broad term for companies producing both fully finished equipment and core components. As a leading supplier of cables for industrial and manufacturing applications, our OEM cables support applications across industrial automation, data transmission, and switchgear.
We appreciate that OEMs can have proprietary equipment that may require a bespoke cable – in that instance we can offer cables specifically designed and manufactured to meet the specific performance requirements. The customisation can be extended to any parts of the cables' construction while ensuring compliance with the relevant national or industry standards.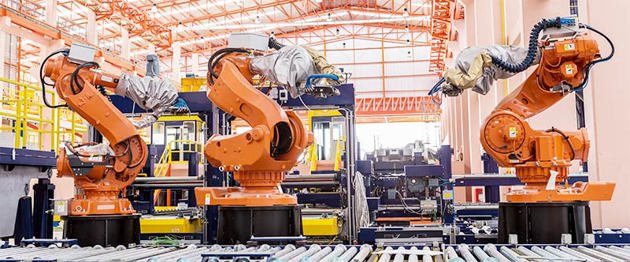 Cable Solutions for OEMs
OEM Applications - LSZH cables
The range includes the N2XH Class 2 and the more flexible N2XH Class 5, as well as the H07ZZ-F cable - LSZH power cables for power distribution and the connection of equipment. Where a low voltage armoured cable is required, the BS6724 cable is available in single cores to 630mm2 and multi cores to 300mm2.
OEM Applications - Control and monitoring cables
Regulating speed and controlling actions sets the ideal balance between optimising production. Our range of SY, CY, YY cables for control, Servo cable , and BUS cables for network protocols and industrial ethernet can connect the equipment and transmit the signals – essential in automated production.
Complete OEM cable solutions
Recognising the quality and cost efficiency challenges faced by OEM's whose products tend to be unbranded and integral to another company's end product or system, we engage with our customers to develop competitive OEM cable solutions based around innovative technical support with the specification of the cables and of the accessories. Our OEM cable solutions often include a logistical aspect such as buffer stock, just-in-time delivery and cut to lengths services for cables carrying various approvals, including BASEC, UL and CSA.
Our technical engineers and our logistics team understand the OEM industry's requirements to continuously improve efficiency while also reducing complexity and risk. As a trusted OEM cable supplier, Eland Cables' aim is to provide innovative solutions that make a real impact on supply chains around the world.
The Cable Lab
Quality and Compliance matter. Our world-class IECEE CBTL & ISO/IEC 17025 accredited cable testing laboratory gives you the assurance you need to install with confidence.
Read on
ESG & Sustainability
Our commitment to our people, our stakeholders, our local communities, and the wider environment is ingrained in our culture.
Read more
CPD Cable Training
Providing training for companies to help improve their understanding of the cables they use, covering products, compliance regulations, applications and more.
Learn more