Life Sciences Industry cables
Supporting research and production facilities
The Life Sciences industry, including biotechnology, biomedical and pharmaceutical companies, operates much like any other big business, with large-scale automation handling much of the production work to manufacture products such as medicines and medical devices.
Much like the food & beverage industry, there are strict hygiene and control issues to be respected, including areas of operation sited within clean rooms. From research and development laboratories to production lines and storage, pharmaceutical and biomedical facilities require stringent processes and reliable power to ensure that the work they do is not compromised at any stage.
Life Sciences Industry Cable Solutions
Building Management Systems
From access control to climate control, from fire systems to lighting systems, the modern life sciences facility is a state-of-the-art building. The controls a BMS system offers aid productivity, substantially reduce costs and support emergency protocols (fire detection and disaster response mechanisms). The systems - all connected by their respective power and BUS cables - can provide room-by-room controls and remote monitoring, connecting and transmitting data back to central processing system.
PUR cables
Where hygiene is paramount, PUR sheathed cables can provide equipment with the low voltage power and control they need. Polyurethane - abbreviated PUR - offers a halogen free, flame resistant robust outer layer, resistant to tears and rips, but also importantly limiting microbial growth on the sheathing material thus preventing it being spread around a facility. This makes it particularly suited to clean rooms and areas subject to wash-down.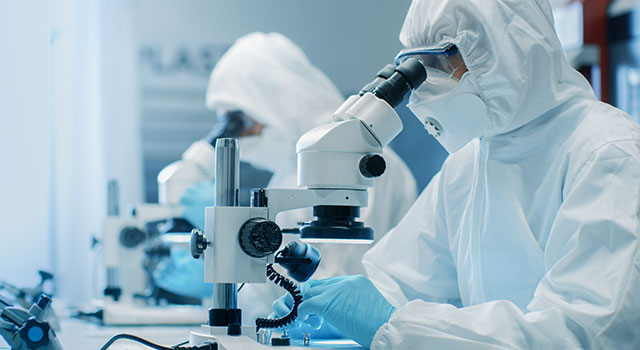 What we do
Our extensive portfolio is backed by a wide range of services that help your project run smoothly - together they make our complete cable solution
Our Services
The Cable Lab
A world-class ISO/IEC 17025 cable testing laboratory, accredited by UKAS, our specialist MV test facility, and the technical experts that help ensure quality and compliance for your cables
Read on
CPD cable training
Expert training for companies covering key areas including CPR cable compliance, MV cables, and Cable construction, materials and applications
Learn more