Vertical Flame Testing for Cables
Vertical Flame Test BSEN 60331-1-2: Table 1
| Overall Diameter of test piece (mm) | Time for flame application (s) |
| --- | --- |
| D ≤ 25 | 60 ± 2 |
| 25 < D ≤ 50 | 120 ± 2 |
| 50 < D ≤ 75 | 240 ± 2 |
| D > 75 | 480 ± 2 |
This fire performance test is performed on a finished cable or the insulated single conductors, meaning all layers of the cable construction are subjected to the burner flame.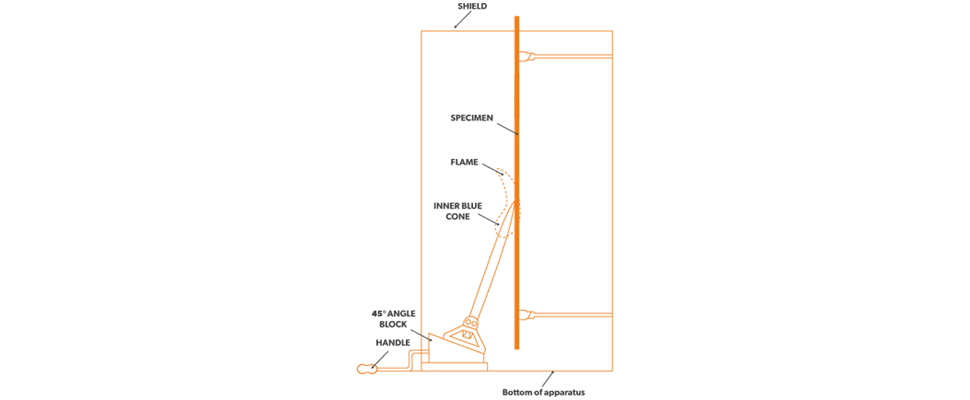 CSA FT1 Vertical Flame Testing
The Canadian Standards Agency (CSA) also has a single wire Vertical Flame Test designated CSA FT1, which is performed on the finished cable or equipment wire. 
The CSA FT1 cable standard and the cables are designed primarily for the North American and export markets.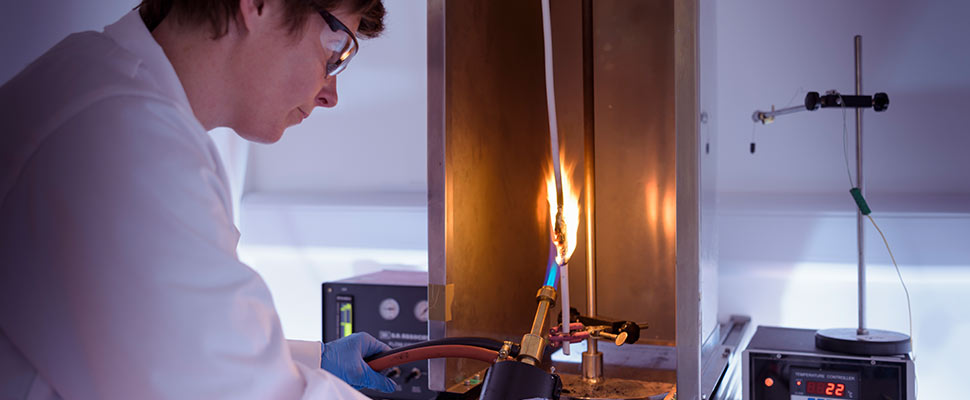 UL VW-1 Vertical Flame Testing
UL VW-1 is the American standard for cables and wires, also known as UL 1581, and determines flame retardancy. It requires 5 cycles of 15 seconds of a burner application with a break of between 15 seconds and 60 seconds between each cycle depending on the requirements of the individual cable standard.
Passing the VW-1 test requires the wire to self-extinguish within 1 minute and for the paper flag affixed to the top of the sample to not be more than 25% carbonised, and for the droplets released during burning to not ignite the cotton underneath.
Our range of cables to UL VW-1 standard includes our single core PVC insulated UL1007 Hook Up Wires.
For more information on our cable fire performance test capabilities, please contact our technical team who can advise on the most appropriate cable test for your application. The classifications for fire performance testing against British, European and international standards is answered in our FAQs.
Cable Sizing Calculator
Supporting Low Voltage cable sizing to BS and IEC standards with our easy-to-use calculator
Try it now
Custom Cable Design
Tailoring cables to meet bespoke requirements of performance or environmental challenges when off-the-shelf options are unavailable.
Read more
CPD Cable Training
Expert cable tuition from our experts with CPD-certified cable training and tailored cable learning programmes
Courses