Cable Insulation Resistance Testing
Insulation resistance testing is one of the many quality assurance tests and processes that our cable experts use to check the compliance of our cable portfolio. Our state-of-the-art facility also offers independent testing on cables sourced from third-parties to ensure that non-compliant cables do not enter our wider supply chain. 
Insulation resistance testing requires a water bath, temperature controlled and capable of maintaining the temperature within defined tolerances as specified by the relevant cable standard, as well as insulation resistance measuring equipment.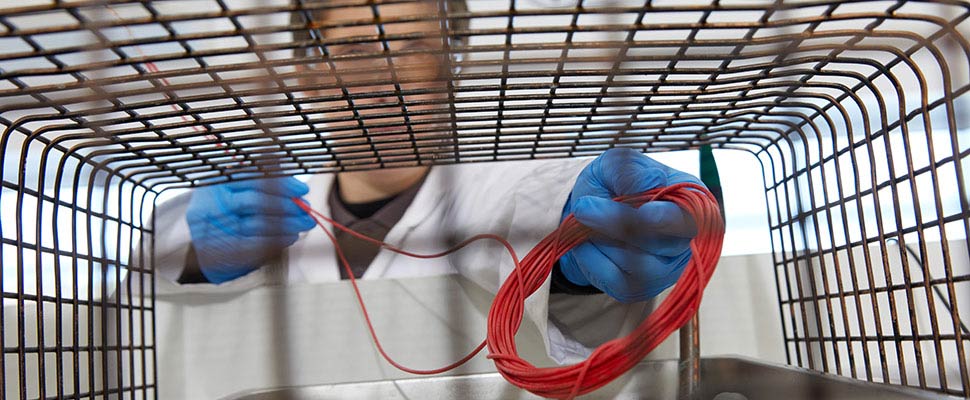 The test is conducted on cable samples, generally 5 metres in length, which have been prepared by stripping the insulation from the ends before connecting these two ends together. Keeping these connected ends out of the water, the rest of the cable is submerged and the sample remains in the water at this temperature for the period of time specified in the cable standard.
After two hours, the insulation resistance between the conductor ends and the water in the water bath is then measured by applying a voltage of the magnitude and duration as specified in the cable standard, with the result expressed in MO/km. The results are expressed as a pass or fail.
Cable Sizing Calculator
Supporting Low Voltage cable sizing to BS and IEC standards with our easy-to-use calculator
Try it now
Custom Cable Design
Tailoring cables to meet bespoke requirements of performance or environmental challenges when off-the-shelf options are unavailable.
Read more
CPD Cable Training
Expert cable tuition from our experts with CPD-certified cable training and tailored cable learning programmes
Courses