Tensile & Elongation Measurement for Cable Insulation Materials
The cable sample for testing is marked in the centre, with two marks 20mm apart for larger cables and 10mm for smaller cable types. Cable cross-sectional areas are calculated for the sample pieces so that the force required to pull the sample to point of break can be expressed in terms of force x cross-sectional area (N/mm2). The distance between the marks on the cable are to determine the degree of stretch or elongation to the point of break expressed as a percentage (%).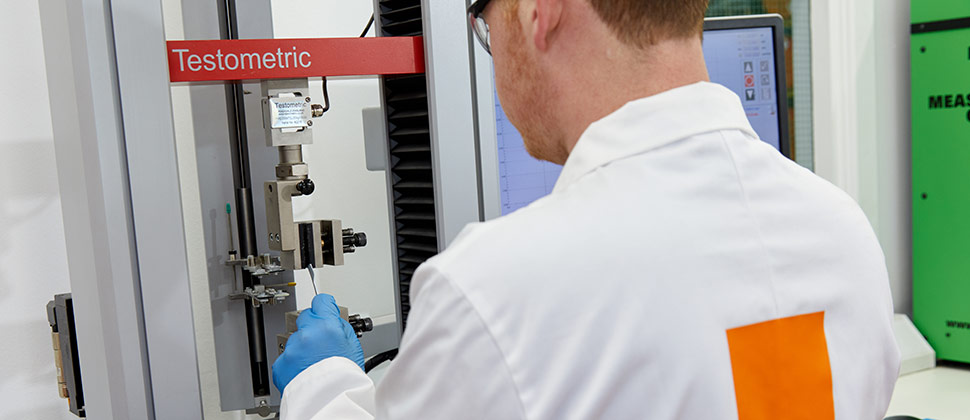 The test for cable tensile strength and cable elongation is performed on materials in the condition as manufactured, but subsequent testing after accelerated ageing is also required for these material types. Results after ageing give an appreciation of how ageing affects the mechanical properties of the materials.
The materials used for the insulation and sheathing of electric cables have predefined requirements for minimum elongation and tensile strength, and any variation after ageing, all detailed in the relevant material standards.
Cable Sizing Calculator
Supporting Low Voltage cable sizing to BS and IEC standards with our easy-to-use calculator
Try it now
Custom Cable Design
Tailoring cables to meet bespoke requirements of performance or environmental challenges when off-the-shelf options are unavailable.
Read more
CPD Cable Training
Expert cable tuition from our experts with CPD-certified cable training and tailored cable learning programmes
Courses