Cable Tensile Testing After Ageing
Accelerated ageing is achieved through two methods:
CABLE TENSILE TESTING: AGEING IN AN AIR OVEN - BS EN 60811-401
Use of and air oven sees an oven with natural or pressurised air flow having not less than 8 and not more than 20 complete air changes per hour at the specified temperature.
Five test pieces as specified in BS EN 60811-501 are suspended vertically and substantially in the middle of the oven to ensure that each test piece is at least 20mm from any other test piece. The test piece shall be kept in the oven for the temperature and duration specified for the material under test. Once the ageing period has been completed, the test pieces are removed and left at ambient temperature, avoiding direct sunlight for at least 16 hours.
Determination of the mechanical properties on aged test pieces are conducted in accordance with IEC 60811-501.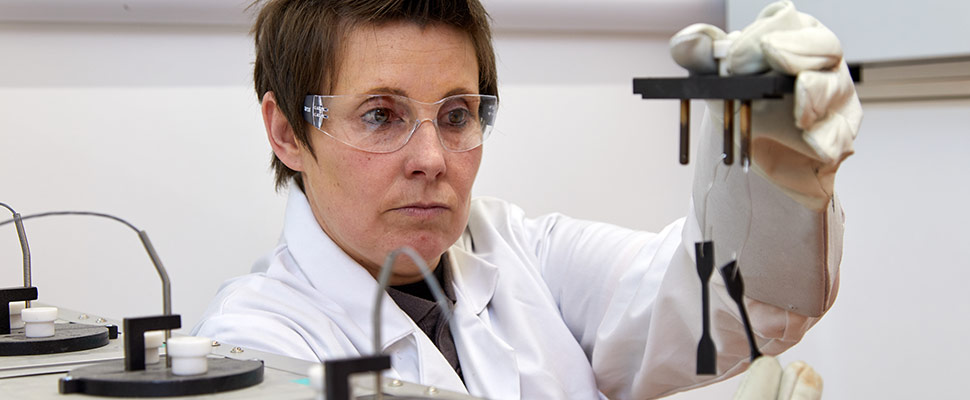 CABLE TENSILE TESTING: AGEING IN AN AIR BOMB - BS EN 60811-412
5 sections of insulation material are prepared from the cable sample and placed into the air chamber. The 'bomb' is then filled with air to a pressure of 0.55Mpa and heated to a temperature defined in the relevant standard for the cable being tested.
The ageing process is complete once the chamber has reached the desired temperature for the time stated in the relevant cable standard. Once the ageing period has been completed, the pressure inside the air bomb is then gradually released to atmospheric pressure over a period in excess of 5 minutes - this prevents porosity or 'voids' forming in the test sample. Once the pressure is returned to normal the insulation samples are removed from the chamber and allowed to rest at ambient room temperature for a minimum of 16 hours.
These aged samples can then be subject to tensile strength testing and elongation testing according to IEC 60811-501.
Cable Sizing Calculator
Supporting Low Voltage cable sizing to BS and IEC standards with our easy-to-use calculator
Try it now
Custom Cable Design
Tailoring cables to meet bespoke requirements of performance or environmental challenges when off-the-shelf options are unavailable.
Read more
CPD Cable Training
Expert cable tuition from our experts with CPD-certified cable training and tailored cable learning programmes
Courses