Specialist MV Test Facility
for Power Cables
MV Cable Tests
Some of the tests undertake in our specialist facility on Medium Voltage cables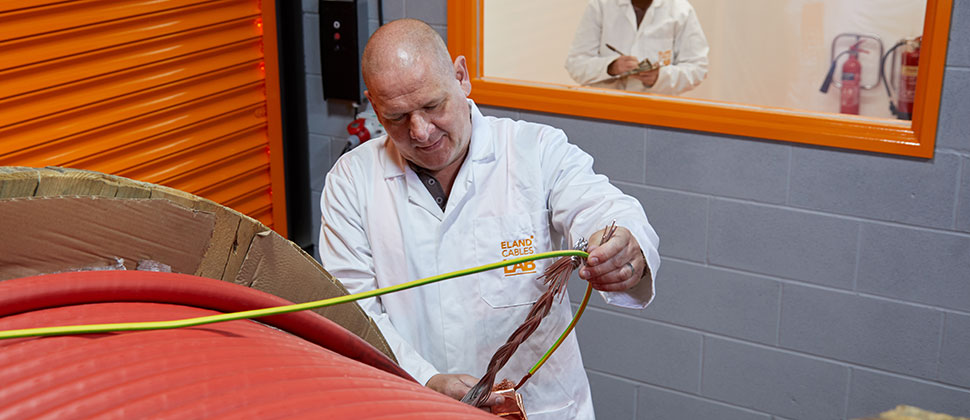 MV Testing for Network Rail Cables
We also offer Medium Voltage cable testing specific to Network Rail approved cables including Oversheath Continuity testing on Graphite coated cables. The graphite coating is applied to trackside power NR/PS/ELP/00008 cables with a voltage rating of 19/33kV and 25/44kV and checks there are no defects - holes or fractures - in the cables' sheathing material. Such defects are usually too small to be seen by visual examination. 
By undertaking oversheath continuity testing we provide assurances to Network Rail's contractors and engineers that the graphite-coated MV cable sourced from us is of the required standard at the point of supply, before a further onsite test to ensure no defects have been introduced during the installation process. This is a standard Network Rail requirement.
Cable FAQs
Read our answers to some of the cable, industry, and electrotechnical questions you've been wanting to ask.
FAQs
Start a FastQuote
Our online quotation tool is the quick and easy way to submit your cable enquiry
Add Products
Project services
Our complete cable solutions include a range of services to support your project including tailored logistics and project distribution hubs
Our Services