Water Treatment cables
for treatment plants and reservoirs
Our comprehensive range of water treatment cables caters to applications specific to industrial-scale water treatment plants and reservoirs for drinking and for the safe processing and return of contaminated water to the environment.
Our water treatment cables, including power supply cables for pumps, drainage and treatment systems, are built to withstand extreme weather conditions, mechanical stress and the chemicals used in water purification. Crucially, we offer submersible cables suitable for contact with potable water, including WRAS approved cables such as the Drincable 800, a water treatment cable submersible to a depth of 800 metres.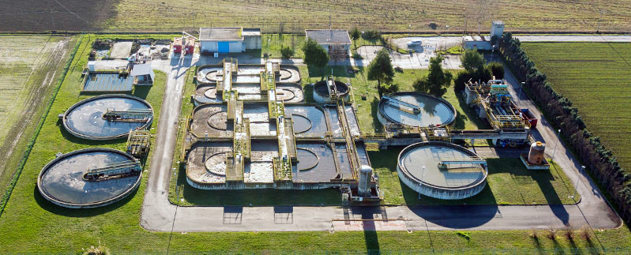 Helping to supply clean water
In addition to specialist water treatment cables, we supply a wide range of power, data, control and instrumentation cables for applications found in buildings adjacent to the water treatment operations.
Our water treatment cables are used around the world in desalinisation plants including the Yanbu plant operated by The Saline Water Conversion Corporation in Jubail, Saudi Arabia.
They are also used in various waste water treatment plants such as those used by the Warri Refining and Petrochemical Company in Nigeria.
Our water treatment cable solutions cover the full spectrum, from expert technical support with cable selection, design and testing, to logistical support ensuring the timely delivery of our cables according to the strictest schedule.
The Cable Lab
Quality and Compliance matter. Our world-class IECEE CBTL & ISO/IEC 17025 accredited cable testing laboratory gives you the assurance you need to install with confidence.
Read on
ESG & Sustainability
Our commitment to our people, our stakeholders, our local communities, and the wider environment is ingrained in our culture.
Read more
CPD Cable Training
Providing training for companies to help improve their understanding of the cables they use, covering products, compliance regulations, applications and more.
Learn more