How drone technology is now part of large-scale mining operations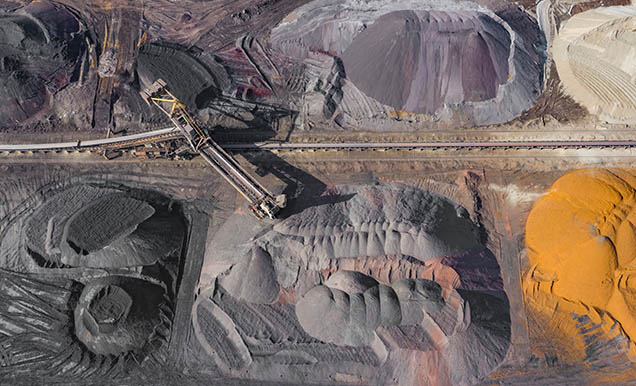 With the vast geographic area and high cost of operations, it's hardly surprising that owners and operators of mines around the world have turned to drone technology to protect equipment and to map sites. Used for a range of applications across exploration, surveying and mapping, security, and health & safety, these Unmanned Aerial Vehicles (UAVs) are equipped with multiple sensors and cameras to achieve their designated tasks.
What drone technology brings to the mining industry is the ability to collect accurate, real-time aerial data on site conditions. By ensuring better coordination of onsite and international teams to process and analyse the given information, it can improve the overall efficiency and safety of site and quarry operations. Drone aerial images present the opportunity to generate digital surface and terrain models, coupled with a 3D reconstructions of a mining site. This means elements such as site stockpiles can be calculated with speed and accuracy.
The adoption of drones has increased significantly in recent years, with a 2019 GlobalData survey of over 200 mines showing notable penetration of drone use across regions such as Africa and Australasia.
Commenting on the advantages of drone operations in mining, Diane Michalon, Business Development Manager OEM & UAV at Topcon Positioning said;
"When it comes to taking maps of sites using traditional methods, surveys are often conducted infrequently, slowly, with limited accuracy… They're also incredibly useful for conducting volume calculations, where the volume of moved material is worked out using drone-captured data. This significantly helps with smooth site management and material handling."
Another benefit is the protection of static and dynamic machinery. Not all machinery is manned, such as the large remote-controlled muckers which move rock and debris. By delivering detailed data of the conditions inside the excavation site, drones can assist in keeping muckers and other equipment safe from falling debris, minimising unplanned maintenance and representing a substantial potential financial saving (especially when a single mucker can cost up to a million dollars). After all, the control and monitoring of equipment is only effective when they remain operational and any downtime can have a huge knock-on effect on profitability.
Similarly, the drones truly come into their own in the event of an incident that puts health & safety at risk, whether outside in a quarry or open pit, or in the tunnels of sub-surface environments. UAVs minimise the need to put people on the ground of a site in the immediate aftermath of an explosion or rock-fall. The ability to safely and remotely scope out a site and collect the data needed to assess structural integrity can literally save lives.
So whether it's a case of sending in an indoor drone after a blast to scope the site, protecting mining equipment, or ensuring safety and security, the ways in which UAV technology is assisting the mining industry continues to expand. It is yet one more way in which data-driven analysis coupled with the need for accurate control and monitoring systems is shaping the modern mine.