The growing demand for Electric Vehicles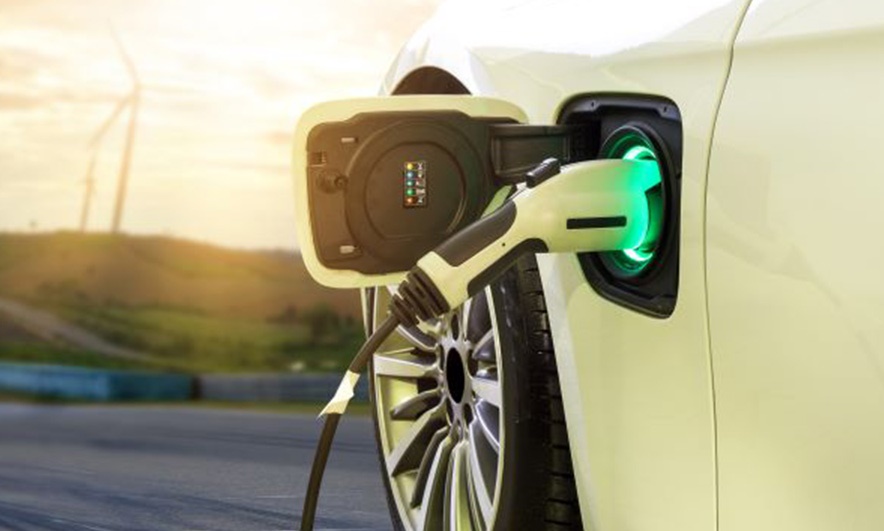 Drivers and their cars remain a focus for many in the push towards a greener, more sustainable future. A new Ultra Low Emissions Zone (ULEZ) is being introduced in central London on 8th April 2019, with cars not meeting the reduced exhaust gas emissions levels being required to pay a fee over-and-above that of the congestion charge, with plans to expand the zone to the boundaries of the North and South Circular roads from 25 October 2021. For any driver whose car falls below the required standard it will be a costly trip into the capital - £12.50 per day with a penalty charge of £160 if not paid. Petrol cars registered after 2005 and diesel cars registered after September 2015 will generally meet the ULEZ emissions requirements, but there are plenty of drivers on our roads in other vehicles who won't. Lorries and industrial vehicles face an even steeper charge of £100 per day, signalling a sure-fire move to tackle pollution and emissions levels in the capital.
With initiatives such as the ULEZ, coupled with an increased awareness of our carbon footprint and the already announced 2040 UK ban on the sale of internal combustion engine vehicles, both petrol and diesel is helping fuel the adoption of hybrid and electric vehicles, moving us towards green energy, and a more sustainable future.
Electric vehicles are no longer something only your super green, tree-hugging aunt or neighbour would own. Although the first electric car was produced in 1832 by a British inventor, Robert Anderson, what we see on our roads today is understandably very different. Anderson's version of an electric car, and all other derivatives of this before the 1980's, were not production-worthy - the cars we know now are referred to as 'modern era production EVs' to distinguish them from the earlier, not-quite-there-yet versions.

These days, most people would consider buying an electric vehicle or at least a hybrid - and many actually have purchased one - there were over 1 million EVs sold globally in 2017, and one in twelve new cars sold in the UK were electric (from an annual total new car sales of 2.5 million). Worldwide acceptance of electric transmission vehicles could be partly due to the shift in attitudes towards sustainability but can also be credited to the development in design and technology of the vehicles themselves. The general consensus was that the early models of electric vehicles were simply not cool enough aesthetically for a majority of people to give up their regular automobile or rugged SUV. Millions of pounds of research and development went into making circuits powerful enough to propel weights of up to 14 tonnes since the batteries were so heavy in addition to the weight of the body of the vehicle, as well as investing in new technology to extend the battery life and thus make it a more practical option for business use. The weight of the battery will continue to remain an issue as EV batteries do more than traditional car batteries and modules are linked together in battery packs to provide additional power, but to counterbalance this car manufacturers are using lightweight materials such as aluminium and carbon fibre to help give the car that powerful responsive drive that people want. With the plug-in hybrid Range Rover Sport and Jaguar's battery electric I-Pace servicing the requirement for electric SUV's and customer favourites like Tesla, BMW and Nissan supplying the demand for affordable (and not so affordable) electric automobiles, there's no longer a need to compromise on style or power. 
The EV industry will continue growing year-on-year, and with it, growth in industries that service the market. The demand for raw materials such as copper and aluminium will see mining operations continue, as will the demand for raw materials such as cobalt, lithium and graphite which are predicted to rise substantially. Collectively we still need to tackle the challenges posed by the demand for electricity to charge these cars - pulling from a grid that cannot currently cope with the demand if everyone switched tomorrow - but as renewable energy installations such as wind farms and solar plants are built and feed into the grid it is another step towards the joined-up thinking needed to really make a sustained change. It's still a long way to go before EVs are the 'norm' and older petrol and diesel cars have been sent to the scrapheap, but with manufacturers such as Tesla, Bentley, Lamborghini, BMW, JLR, Ford and Mercedes Benz all putting their focus on the hybrid and fully electric models in their collection, we're on the right road finally.