Electric cars: Your questions answered on e-Mobility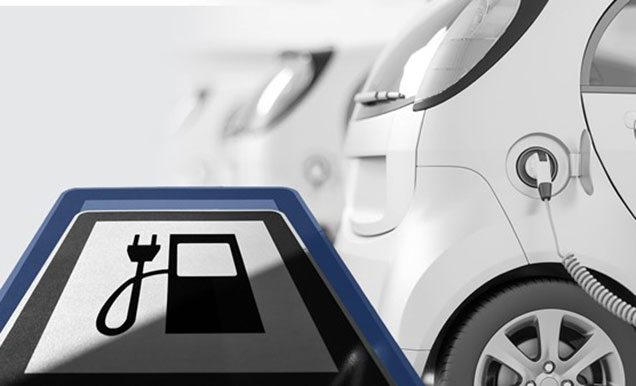 The UK Government has announced plans to ban the sale of new petrol and diesel cars by 2030. This bring forward the initial date of 2040, then revised to 2035 (the date hybrid cars will be banned), and has now been brought forward again to 2030 under a new government plan to tackle climate change.
Transport accounted for a third of all UK greenhouse gas emissions in 2018 and environmentalists say there is a clear need to cut down on vehicle emissions. Despite an initial respite in road traffic during the first Covid-19 lockdown in Spring 2020, the roads are as back to being as busy as ever. So is buying an EV the right choice for you as a driver? This insight article considers it from a UK driver perspective:
How much does an electric car cost?
It's likely that the initial outlay to embrace e-Mobility will cost more than a comparable IEC vehicle (internal engine combustion - ie: petrol or diesel cars). EVs range from around £15,000 all the way up to £100,000+ for high-end models. To soften the upfront costs, there's a government plug-in car grant which reduces the price by £3,500 and there's also a grant of up to £500 towards the cost of a home charger, meaning consumers will be able to charge their vehicles at home rather than relying on public charging points.
Who makes EVs?
Tesla is the best known electric vehicle manufacturer but most manufacturers have developed both PHEV and full electric models across their ranges - even the supercar and performance brands have released electric alternatives. These EVs are no longer the 'poor relation' or a simple add-on to the range - they're the model leaders. Manufacturers such as Toyota and Ford are pushing for their supply chains to be carbon neutral by 2050. Volkswagen, which owns brands including VW, Audi, Porsche, Seat and Skoda, has raised its planned investment on digital and electric vehicle technologies to 73 billion euros ($86 billion) over the next five years in a bid to hold onto its crown as the worlds largest carmaker as we move into the new green era. It's allocating nearly half its investment budget of 150 billion euros, compared to 60 billion euros last year, on e-mobility, hybrid cars, a software-based vehicle operating system and self-driving technologies.
How much do they cost to run?
Charging an EV works out significantly cheaper than filling the tank with petrol or diesel. According to The AA, on average an electric car costs about £2 to drive 100 miles, with the petrol equivalent £11.60. There's no road tax to pay for electric vehicles costing less than £40,000. However insurance is currently higher for electric vehicles due to the limited options for fixing them compared with traditional cars.
What about the depreciation? We all know that the value of the vehicle decreases as soon as you drive off the forecourt but what about electric vehicles? It's difficult to get an accurate depreciation rate for EVs bought today due to a small (but growing) sample size and the fast evolution of technology that's making leaps and bounds every year. Certain manufacturers such as Tesla appear to hold their value well, whereas other brands older model EVs seems to depreciate much faster than IEC vehicles. This is expected to balance itself out over the next few years as technology stabilises and becomes more consistent from year to year.
Where can I charge my car?
There are more than 30,000 points currently in the UK in over 11,000 locations. Around 10,000 charge points were added in 2019 alone. There's been significant investment in public charging points, but it's acknowledged that the UK will need to spend around £1.6bn on 28,000 more public points for the estimated seven million EVs that will be on the road by 2030. For urban living at least, there's a network of public charge points opening in car parks, by on-street parking, and in commercial locations such as the BP ChargeMaster forecourts. Many companies are also installing charging points at their premises so employees can plug in whilst at their desks. A 350kw Rapid-Charge network is also being rolled out across Europe, with points in key locations such as motorway service stations for a 30min charge whilst on longer journeys.
What about battery technology?
Battery technology remains the biggest limitation for electric vehicle companies - and a typical electric car battery requires up to 20 pounds (9kg) of cobalt. Yet advances in battery storage technology means longer journeys on a single charge and larger periods between charging. 
How long will it take to charge?
It depends on the charging point - standard (slow), fast and rapid.
A standard domestic charging point runs on a trickle charge, assuming overnight connection that will take eight to 10 hours and is intended to be used overnight or at a workplace. Fast chargers will take three to four hours - think of them as a top up whilst parked to go shopping or in a more industrial environment, while the Ultra-Rapid charging points take a mere 30-60 minutes.
How environmentally friendly are they?
With no emissions out of an exhaust, electric cars are great for reducing pollution in cities. Manufacturing an average petrol car will involve emissions of around 5.6 tonnes of CO2, while for an average electric car that rises to 8.8 tonnes. However, over its whole lifecycle the electric car would still produce 20% less emissions.
E-Mobility is clearly the future for vehicles. Maybe now is the time to invest in one?