Using robots to ask the difficult questions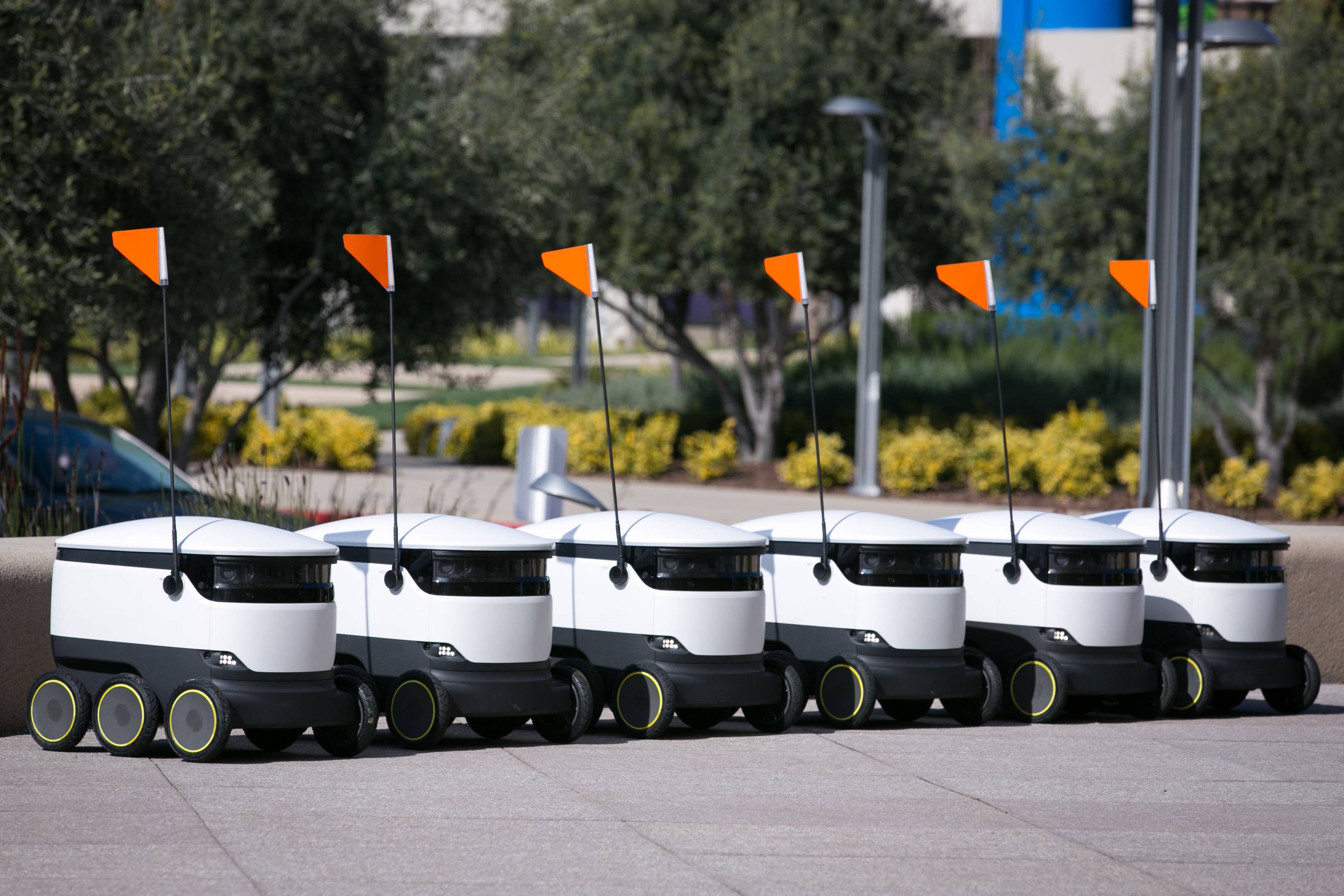 We're all relatively comfortable now with the fact that AI, robotics, and industrial automation are a part of our everyday lives. It's not just in big data and large operations - Roomba, the robot vaccum cleaner, would have been high on a lot of people's Christmas wishlist, especially now we're all spending more time at home and inevitably making more mess. We're even getting to grips with the concept of driverless cars. But would you trust an autonomous 'robot' to handle the really big things in life?
Starship delivery robots were first introduced to Milton Keynes in Buckinghamshire, UK, back in 2018. They've been trialled and deployed elsewhere in the world too and they can normally be found delivering groceries and takeaways to hungry customers. Starship Technologies was formed in July 2014 by two Skype co-founders, Ahti Heinla and Janus Friis, with Lex Bayer joining in June 2018 from Airbnb. The robots are installed with 10 cameras, ultrasound sensors, radar and GPS and are able to see 360 degrees, giving them 'situational awareness' meaning they can detect obstacles such as cars and other pedestrians, and being electronically powered means they offer a greener solution than petrol or diesel delivery vehicles. Customers can get their food delivered by these clever little autonomous robots via an app, which allows users to select from local takeaways and supermarkets and track the robot from store to door.
Ok, so pizza deliveries sound great, but local Milton Keynes man Ben had other ideas about what the robots should deliver on Christmas Eve. Instead of double cheese with extra pepperoni he decided he wanted an engagement ring delivery for his partner Sherri.
Luckily it seems Sherri, who is apparently a big fan of the robots, immediately said yes! According to Ben, "...even though I'm a geek, it's Sherri's obsession with these robots" that prompted his rather unique setup. There's even a video of the proposal on the BBC News website. What's the betting they might continue the theme and have a Starship ring bearer at the ceremony too?
It seems there are no limits to what robots can do and how much they are part of the fabric of our lives now.