The Energy collaboration across the North Sea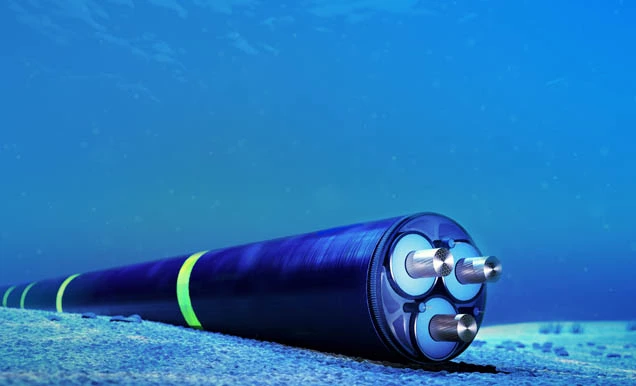 The Power grid operators of the UK & Norway, National Grid and Statnett, have constructed the North Sea Link (NSL) subsea interconnector cable at a cost of €2bn (£1.7bn). This cable, the world's longest at 720km, will enable the exchange of electricity between the two countries in a joint effort to move towards net-zero.
From the Norwegian side the excess power for transfer will be power generated predominantly from hydropower plants connected to large reservoirs. Hydropower energy can be utilised relatively quickly compared to other renewable sources though the consideration of weather conditions do have to be taken account. On the UK side, National Grid will take surplus energy from wind farms generated during non-peak periods and supply to Statnett, ensuring the reservoir levels remain at peak levels and creating a sustainable cost effective mix. NSL will in fact be able to supply up to 1,400MW in both directions benefiting consumers either side.
Nigel Williams, NSL Project Director for National Grid commented;  "NSL is a remarkable feat of engineering, but more importantly, it represents two countries working together to maximise their renewable energy resources for mutual benefit… Between the start of operation and the end of the decade, we estimate that NSL will save 23m tonnes of carbon – making it a key tool in the UK's journey to net zero."

The development and use of interconnector cables isn't isolated to the NSL. The second interconnector with France, named IFA2 (Interconnexion France-Angleterre 2), was connected earlier in the year stretching 240km between Portsmouth and Normandy. Working with power grid operator RTE it has a capacity of 1,000MW. This is in addition to IFA1 which provides up to 2000MW capacity, and other existing interconnector cable links BritNed (Netherlands, 1,000MW) and Nemo Link (Belgium 1,000MW). The Viking Link is also expected to be completed in 2023 connecting the UK with Denmark and with the expected capacity to supply 1.4million homes.
As the energy mix continues to shift to renewable sources, so the collaboration grows between countries keen to enhance the sustainability of energy consumption even in the face of growing demand.