The Cable Lab adds more tests to its UKAS accreditation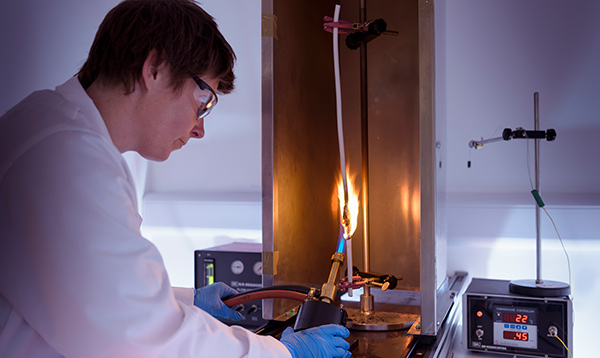 After a radical refurbishment and substantial capital investment in new test equipment, we're delighted to be able to confirm that our scope of accreditation under UKAS and ISO 17025 has been extended to include additional cable tests.
Whilst quality and compliance has been at the heart of our operations, we're seeing a growing focus in the market for the additional quality assurance and third-party verification of cable products. Recent reports of non-compliant cables in circulation demonstrate that the long-term impact and implications of sub-standard cable being made available for sale. Our extended range of cable tests increase the role we can play in mitigating this risk.
UKAS accreditation remains the pinnacle of recognition for a testing facility, attesting to the standard and impartiality of its reporting against agreed test methods, with The Cable Lab delivering this high and consistent level of testing, both on our own products and on third-party sourced cables. The findings and reports are already relied upon by quality-conscious organisations worldwide.
The tests can offer insight into how the cable will perform; something far more cost-effective to do before installation. Tests such as vertical flame propagation, and the determination of gases evolved when burning are vital in understanding how a cable will perform in the event of fire. Cold bend tests subject the cable to extreme lows of temperatures before testing; whilst accelerated ageing can replicate the 25-year lifecycle of a cable to allow for mechanical properties to be tested so as to ensure continued integrity and performance. We can test a wider portfolio of cables now too, including cables under continuous flexing and movement to determine their durability. And of course, we continue to deliver conductor resistance testing, tensile and elongation testing, and our industry-leading RoHS X-Ray Spectrometry testing, for which we hold the BSI RoHS Trusted KitemarkTM.
The work of The Cable Lab in delivering industry-leading QA protocols is just part of our commitment to quality, compliance, and the levels of customer service that make us the trusted supplier to projects around the world.