Press Release: Powering the African mining market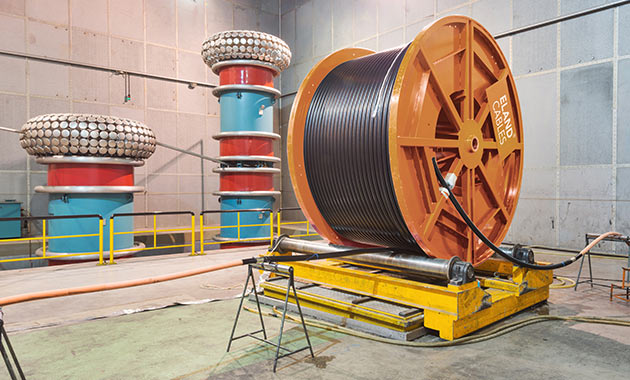 Now set to further expand its presence in the growing African market, Eland Cables is a global supplier of power, data and control cables, to the world's most demanding industries and to some of its most prestigious projects.
Eland Cables is unique among UK cable suppliers in having its specialist cable testing laboratory certified by UKAS to ISO 17025, which is the single most important standard for calibration and testing laboratories around the world. Accreditation to this international standard has demonstrated that the Eland Cables Lab is technically competent and able to produce precise and accurate test results, including RoHS testing and the requirements for SONCAP approval. No other UK cable supplier can offer that level of accredited expertise.
All of this demonstrates that Eland Cables understands the importance of safety and reliability in demanding industries such as mining in Africa, where poor electricity supply to remote mines is a frequently-encountered challenge.
Mariz da Costa, International Business Development Manager at Eland Cables, said: "The mining market is increasing in importance for Africa's economic growth. At Eland Cables, we have ensured that not only are the cables we distribute the most suitable for the industry, but also that we have a robust distribution network in place to ensure that 100 percent of deliveries reach even the most remote mines within deadline."
With an unmatched product portfolio, Eland Cables is able to use its expertise to overcome the various challenges faced by the African mining market. From advice on cable selection for rigorous environments and demanding applications, including bespoke cable solutions and compliance with relevant health and safety guidelines, Eland Cables offers technical support tailored to the mining industry.
Mariz da Costa added: "Through our existing mining contracts throughout Africa, we have built specialist knowledge of the rigorous demands placed on cable infrastructure by this specialist sector. We offer tailored delivery solutions to even the most remote areas and deliver complete project solutions with our extensive stock of mining cable."