Electrifying the Severn Tunnel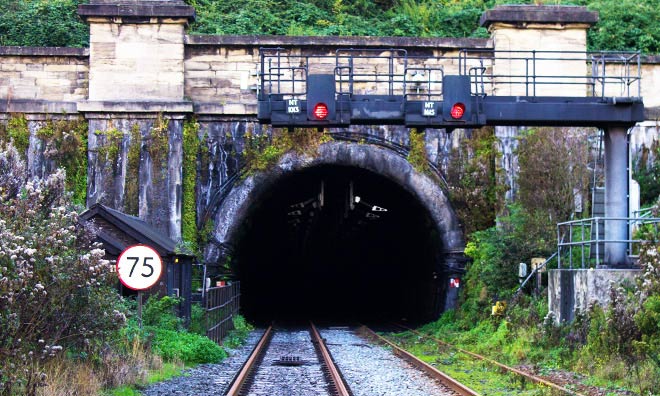 For six weeks over September and October the Severn Tunnel rail route, the major rail artery linking London to south west Wales, was closed for upgrades. By far the longest blockade of track in 2016, it saw this key route through the tunnel prepared for electrification, which will help to cut journey times between the capital and Swansea by up to 20 minutes.
This high-profile project is part of Network Rail's £40 billion plan to update Great Britain's ageing rail infrastructure with the electrification of the Great Western route budgeted to cost of over £2.8bn. The decision to completely close the tunnel link will impact millions of passenger journeys and saw it reported across local and national news. Yet by shutting the route completely for this extended period they can finish work that would otherwise take up to 4 years to do with weekend access alone.
Eland Cables have been working with Network Rail and their lead contractor to prepare for this intensive project. We have supported the project from the outset, providing expert advice and guidance on the most appropriate overhead line wire, compatible cable accessories, and the installation requirements.
In preparation for the cable being installed over 4.5 tonnes of soot was removed from the tunnel walls and over 7,000 holes drilled to house the cleats that secure the cable in place. A 25/44kV Network Rail specification NR/PS/ELP/00008 power cable with copper wire screen and graphite-coated low smoke zero halogen compound outer sheath has been specified for this section of the route, with the LSZH sheathing making it suitable for installation inside the tunnel itself.
20 kilometres of cable is needed to provide power to the 8 miles (12.8km) of track – remembering that there's 4 miles of outbound track and the same length of inbound track. To minimise the number of connecting joints, Eland Cables arranged custom manufactured lengths totalling 800m each, rather than the standard 500m expanse. These in turn require tailored cable drums to accommodate the extra cable which, when reeled with cable, weigh a total of 5.8 tonnes.
It was a mammoth logistics task, with 25 of these enormous cable drums transported across Europe, timed to be delivered to site so as to incur minimum storage and security costs but to ensure timelines are maintained. With the tunnel link reopened as of 22nd October one of Britain's oldest and busiest rail links now has the potential to become greener, faster and more comfortable for the thousands of passengers who use it daily.