Driving Efficiencies and Sustainability in Data Centres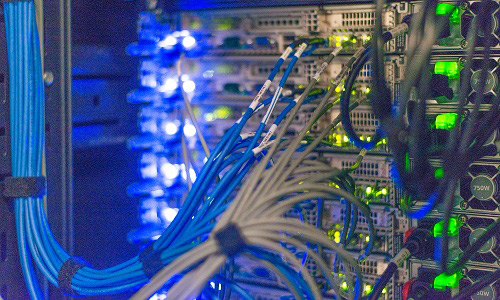 The future of data centre connectivity might seem to just be the ability to securely access and stream information at increased high speeds, but there are numerous energy efficiency and sustainability considerations too. Data centres that make the best use of their power without wasting available resources cost less in management and maintenance, making them more appealing to customers where the savings can be passed on.
Achieving efficiencies can mean looking at technology to reuse, repair, and recycle, the infrastructure and choice of building materials, energy sources and the power grid stability, and building management systems including intensive cooling systems. Even the choice of location – efficiencies from geographic and climatic advantages – can see the use of natural air cooling in colder climes. Europe in particular has seen the increased availability of reliable renewable energy sources give a boost to the emergence of new Edge facilities. It's a growth that's expected to continue in line with EU Green deal legislations.
In fact, globally over 60 cloud and data centre operators, including AWS (Amazon Web Services), Equinix, Google, Intel, Interxion and OVHcloud have signed an self-regulating initiative agreement where "Data centre electricity demand will be matched by 75% renewable energy or hourly carbon-free energy by December 31, 2025 and 100% by December 31, 2030" (though some are expected to reach this target much sooner).
François Sterin, Chief Industry Officer at OVHcloud said, "Building a frugal and sustainable model is core to OVHcloud's DNA, that's why naturally we committed to be carbon neutral by 2025 and reach net zero by 2030. We are particularly proud to engage towards climate neutrality and join forces with major industry players."
The initiative involves data centre operators being expected to set an annual target for water usage effectiveness (WUE) by 2022, or alternative water conservation metric. The agreement is expected to be met by new data centres by 2025, and by existing data centres by 2030. Due to the diverse nature of the market, the water metric target is expected to vary according to the data centre design specification. Also part of the mix is the circular energy system: this involves the reuse of data centre heat, presenting an opportunity for energy conservation. According to the self-regulatory initiative "Data centre operators will explore possibilities to interconnect with district heating systems and other users of heat to determine if opportunities to feed captured heat from new data centres into nearby systems are practical, environmentally sound and cost effective."
So how is efficiency measured? The PUE (Power Usage Effectiveness) measurement is a metric that illustrates how efficiently they use their power resources. In terms of understanding the range, a data centre PUE of 1.2 would be considered very efficient whereas at 3.0 it's very inefficient. A lower PUE rating means the efficiencies are across the board, lowering operating costs for both the owner, facilities operator, and customer.
Here are some examples of data centres taking affirmative action utilising a combination of technology and geographical advantages: 
Lefdal Mine Data Center (pictured above) is located in a converted abandoned underground mine in Måløy, Norway. Boasting an impressive 1.15 PUE it uses water from a nearby fjord to maintain its cool and generate 350MW of power. Beyond that it holds an impressive stat of zero CO2 emissions, and similar net-zero water usage.
NTT's London 1, a large-scale data centre with a substation The Dagenham based data centre has a PUE of 1.2 and plans to reach its potential capacity of 64MW (currently a maximum IT load of 32 MW).
Amy Daniell, Director of Hyperscale Global Data Centers EMEA for NTT comments "There is a responsibility from us as operators, as a whole industry, to be focusing on sustainability and how we are going to achieve those carbon-neutral goals, whether it's in two years, three years, or five years."
The Verne Global data centre (recently acquired by Digital 9 Infrastructure plc) based in Keflavik, Iceland, uses a former NATO military base run completely on renewable energy in the form of geothermal and hydroelectric power from glacial rivers. Boasting a PUE of 1.06 the data centre only uses 10% of the available capacity of its systems allowing significant space for growth.
Ebay's Project Mercury is located in the Phoenix desert, heat is obviously a red flag when considering where a company would build a sizable and power intensive data centre. Nevertheless, Mercury has recorded PUEs as low as 1.04 achieved through efficiencies in water-cooling systems to move hot air from its racks, pumping cold water through the server rooms and sending it off to be cooled.
Switch Tahoe Reno Co-Location data centre has developed proprietary technology to eradicate chemicals from cooling systems, increasing water conservation by over 400%. A 1.2 PUE rating sees the location run on 100% renewable energy since January 2016. Switch also scored A-grades across the board from the Greenpeace Clicking Clean report – the highest possible rating for any organisation.