Upgrading the Grid – Major substation works commissioned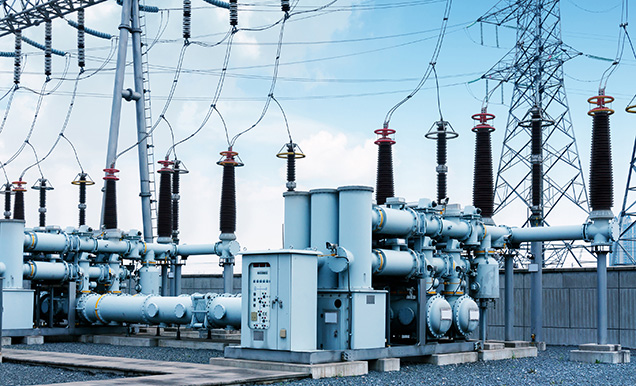 Two major contracts have been awarded for substation works that aim to use new technology to aid the push to net-zero emissions.  Infrastructure construction group Balfour Beatty are to work with National Grid and Scottish & Southern Energy Networks on projects valued at £137 million GBP (€159.8M EUR). Here's more on what they will be doing:
National Grid
National Grid commissioned a six-year £1 billion GBP project in 2020 to 'rewire London and connect with the capital'.  It will see 32.5km of tunnels bored 30 metres beneath the city, to run critical power cables.  Having previously delivered the cabling works for phase one of the London Power Tunnels project back in 2017, on the north side of the Thames, this new project will focus on the south side of the river totalling £52 million.
The second phase of this ambitious scheme will include installing 200km of 400kV cables within a 32.5km tunnel network deep below the ground between Wimbledon and Crayford, connecting several substations across the city. The cables will run through an underground tunnel network to minimise disruption to local communities and the travelling public when future maintenance and repair works are required. It also adds an element of future-proofing in making it easier to run additional cables in the future as demand grows.
Deploying its Automated Cable Installation Equipment machine (ACIE 2nd Gen) will enhance efficiency and precision, featuring laser sensors and cameras to improve the speed and quality of the works. As with all industrial projects, health & safety is always paramount and by automating the process the ACIE has also revolutionised the safety of tunnel cable installation works by reducing the number of people needed to physically manage the installation.
Cable installation on Phase 2 will begin in January 2023 with the full package of works expected to be completed in 2026. 
Scottish and Southern Electricity Networks (SSEN)
Again, following successful works in Phase One of SSEN's substation project, which saw 37km of 275kV double circuit transmission line from Inveraray to Port Ann, second phase works in a contract worth £85 million will deliver overhead line works in West Scotland. Project parameters include design, construction, and engineering with the works bolstering the regional network and facilitating the connection of new renewable energy plants to the grid, contributing to the UK's net zero emissions target by 2050.
To improve levels of safety whilst increasing quality and efficiency of works, the company will be using technology such as drones for accurate and real-time monitoring and BIM (Building Information Modelling) software to plan and design the line. Phase-Two enabling works have already begun, and completion of the project is expected by 2023. Balfour Beatty expect that during the peak construction stage, the project will employ up to 300 people, and help provide apprenticeship opportunities in the industry.
As the UK becomes more focused on the push to net zero, the technology and ingenuity used in the substation projects will contribute to this. Whether it be efficiencies from automation, smart monitoring technology, or even the solar charged electric mini diggers they are using, Balfour Beatty has clearly considered how they can adapt their work and processes to be more efficient and minimise emissions. After COP26, these considerations and mitigations are an important step in seeing the construction industry and the large-scale infrastructure engineering houses changing the way they operate to be more sustainable – something that should be supported and encouraged.