What's the future value of the green energy market?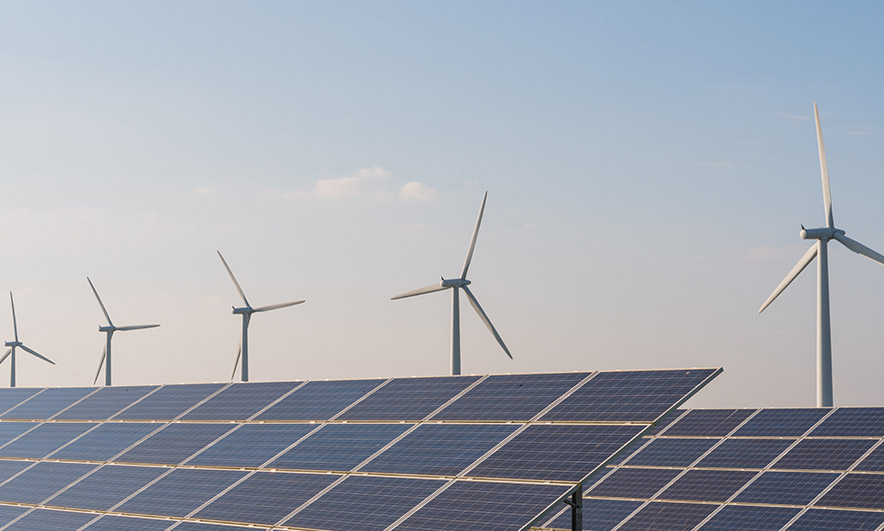 Apart from being a cleaner resource for the planet, green energy is increasingly becoming lucrative business. Globally, in 2017 the renewable energy market was valued at $928 billion according to Allied Market Research; for reference, the coal industry was valued at $600 billion in the same year, having peaked at $731 billion in 2012 according to Statista. 
The good news is that the green energy market is set to continue growing. In financial terms, it's estimated that by 2025 the global market will be worth $1,512.3 billion, with a compound annual growth rate of 6.1%. In terms of output, Mordor Intelligence reports that by 2026 the UK renewable energy market could generate 86.21GW, up from 47.16GW in 2019, with a compound annual growth rate (CAGR) of more than 9%. Globally, renewable energy capacity is reported by Expert Market Research as 2455GW in 2020, and is projected to reach 3812GW by 2026. 
As you might expect, this growth in renewable energy is being driven by continued interest and support, not only from government backed initiatives but also potential private commercial investors such as those involved in the wind farm pilot project in Sudan where hydro and solar currently exist. Increasing concern about climate change and other adverse effects of fossil fuels is leading to continued investment and enthusiasm in green energy powering grids, alongside the advances in technology that make energy production and storage more practical, cost-effective and viable.
When considering the value of different types of energy, Allied Market Research reports that  hydroelectric power is far and away the most lucrative source of renewable power globally, both now and looking to the future. The efficacy of production should perhaps be tempered by the concerns around the impact the construction of these large dams can have - whilst it is a renewable source there are some who would argue the 'green' credentials. Second on the list of effective energy production sources is wind power, whilst biomass comes in third. Interestingly, solar power is only the fourth largest energy type in terms of value, likely due to the challenges with generating power in more temperate climates. Whilst it isn't dependent on hours of sunshine per se, it requires clear skies and so overcast conditions can limit production. 
As the green energy market continues to grow, it will be important to ensure that power networks are capable of adding more and more power sources into the network – especially as renewable power can often be generated by a larger volume of smaller power 'stations' compared to nuclear and coal-fired plants. There really is no turning back from renewable energy now!