Offshore Wind Sector Deal Announced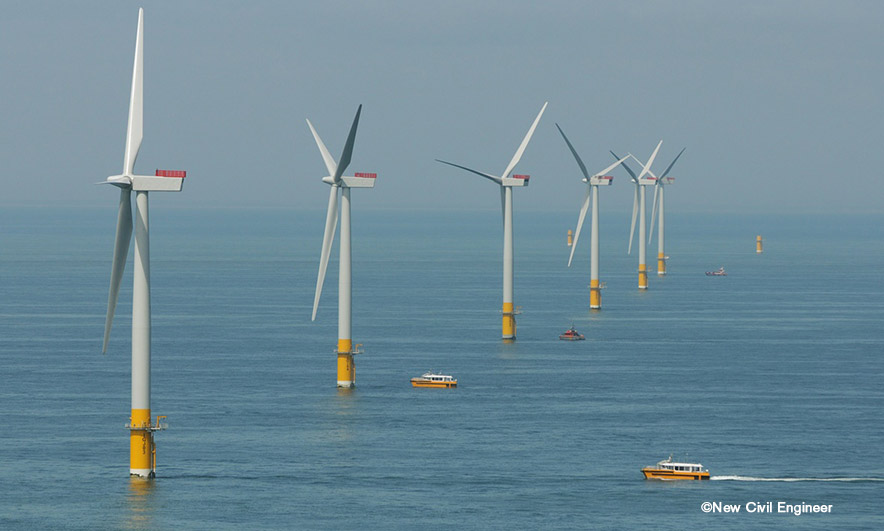 The UK's Department for Business, Energy and Industrial Strategy (BEIS) has announced today that it intends to produce a third of the UK's electricity from offshore wind power by 2030.
The Rt Hon Claire Perry MP (Minister of State for Energy and Clean Growth) outlined a new joint industry and government "Offshore Wind Sector Deal" to develop the UK supply chain to increase global exports to £2.6 billion by 2030.  Part of the government's ambitions to make the UK a global leader in renewables with more investment potential than any other country in the world.
The Offshore Wind Sector Deal will mean that for the first time in UK history more electricity will come from renewables rather than fossil fuels - a sector we're particularly strong in as a company.  Predictions are for 70% of British electricity to come from low carbon sources and over £40 billion of infrastructure investment to be in place by the 2030 deadline.  It is hoped that the deal will also lead to the creation of many more jobs in the offshore and wind industry – with potential to triple to 27,000.
Claire Perry, Energy & Clean Growth Minister said:
"This new Sector Deal will drive a surge in the clean, green offshore wind revolution that is powering homes and businesses across the UK, bringing investment into coastal communities and ensuring we maintain our position as global leaders in this growing sector.
By 2030 a third of our electricity will come from offshore wind, generating thousands of high-quality jobs across the UK, a strong UK supply chain and a fivefold increase in exports. This is our modern Industrial Strategy in action."
The cost of new offshore wind contracts has already outstripped projections and fallen by over 50% over the last two years, and today's further investment will boost this trajectory, with offshore wind projects expected to be cheaper to build than fossil fuel plants by 2020. The Deal will see UK continuing as the largest European market for offshore wind, with 30GW of clean wind power being built by 2030 - the UK making up a fifth of global wind capacity.
The UK is already home to the world's largest offshore wind farm, Walney Extension off the Cumbrian Coast, and construction is well underway on projects to nearly double the size. Around 7,200 jobs have been created in this growing industry over the last 20 years.
The Deal will look to seize on the opportunities presented by the UK's 7,000 miles of coastline, as the industry continues to be a coastal catalyst for many of the UK's former fishing villages and ports. Increased exports and strengthened supply chain networks will secure economic security for towns and cities across the UK.
In addition, the deal will:
challenge the sector to more than double the number of women entering the industry to at least 33% by 2030, with the ambition of reaching 40% - up from 16% today
create an Offshore Energy Passport, recognised outside of the UK, will be developed for offshore wind workers to transfer their skills and expertise to other offshore renewable and oil and gas industries – allowing employees to work seamlessly across different offshore sectors
see further work with further education institutions to develop a sector-wide curriculum to deliver a skilled and diverse workforce across the country and facilitate skills transfer within the industry
prompt new targets for increasing the number of apprentices in the sector later this year.