Greece's infrastructure plans to involve 8,000 EV Charging Stations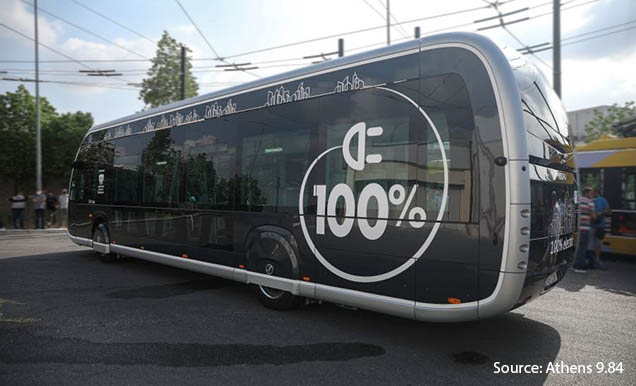 Like many countries, Greece has set an agenda for its sustainable future called 'Greece 2.0' backed by an initial EUR40 million budget allocation. It includes key investments in areas such as upgrading the energy efficiency of buildings for households, energy storage, and the electrical interconnections of the islands. One of the key points is the promotion of e-mobility through a modern framework, and through this subsidised funding a network of c8,000 publicly accessible EV charging stations is to be created.
These EV chargepoints are to initially be located in areas where there is either more congestion, such as cities and the surrounding suburban regions, and national areas of interest like along motorways where longer journeys are expected, as well as large parking facilities, airports, and harbours.
Government led programmes take time, and the country intends on approaching this one in a methodical manner linking it to other parts of the sustainable network. Plans are expected to be initiated no later than the Q4 2022, when they will then be submitted to the country's Ministry of Environment and Energy. This is where the larger landscape is considered - the timing, implementation and selection of the chargepoint units, as well as the charging network and grid connectivity. This initial phase is set to be given the green light no later than Q4 2023 with expected delivery inside 12 months of it being confirmed.
Another part of Greece 2.0 is the electrification of an existing taxi network, with 2,000 old taxis to be phased out and replaced with equivalent electric vehicles, all timed for the completion of the charging network in Q4 2024. Public transport is also part of the plans; as we've seen with other European countries the electrification of buses is also under consideration. Trials started early this year and the initial investment is expected to see the procurement of between 200-220 vehicles for deployment in the city of Athens. An agency for electric transport is to be created in the country to ensure the appropriate level of planning and coordination to meet outcomes and timelines. It will see multiple parties across R&D, energy and transport bodies, National, regional and local authorities, and other stakeholders such as the private sector, all working together to deliver the network programme.
The future infrastructure plans don't stop there: 'Greece 2.0' involves investment in the development of innovative electrification projects. These projects include the research and development of products and services for advancements in e-mobility, including recycling electric car batteries, EV design, and innovation within charging points. It's a blueprint that many countries could do well to watch.