All aboard the Elizabeth line…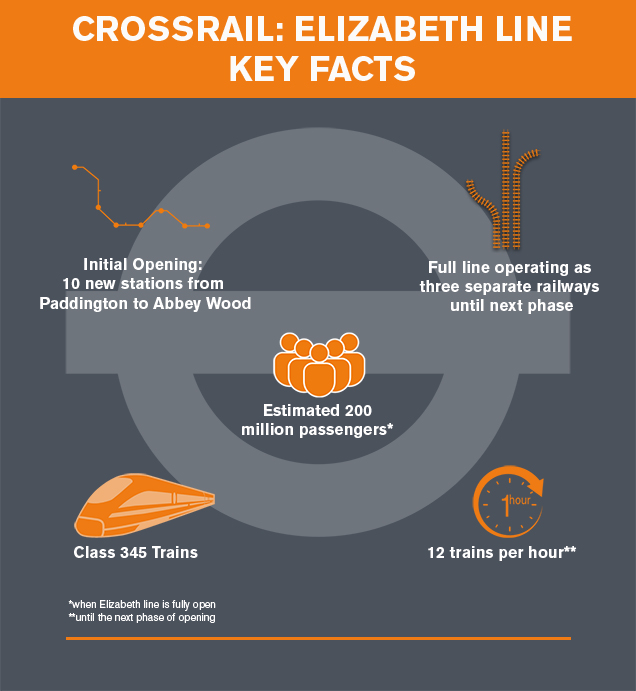 UPDATE:
The second phase of the Elizabeth Line will open on Sunday 6th November 2022. This next phase will integrate services from east to west into new central tunnels and stations, bringing the three railways together. This enables services from Reading and Heathrow through to Abbey Wood and from Shenfield through to Paddington. The service in the central stations between Paddington and Whitechapel will see 22 trains per hour (peak times) and 16 trains per hour off-peak.
---
It might be a cliché but it's been a journey with many stops along the way. Crossrail's Elizabeth Line is finally set to be open to passengers on 24th May 2022. The first stretch will be from Paddington to Abbey Wood, of course subject to final safety approvals being granted, and whilst not confirmed, it's hoped that Queen Elizabeth II herself will be present for the grand opening.
It was way back on the 15th May 2009 that construction of the Crossrail project began at Canary Wharf, with tunnelling work commencing in May 2012. The original opening date was planned for December 2018 but the complexities had even the most experienced of planners often stumped, having to combine both new purpose-built sections under central London with Victorian-era sections of the Great Eastern and Great Western mainlines. It requires trains to seamlessly transition between 3 signalling systems across the line.
The line will ultimately connect 41 stations with an estimated 200 million passengers travelling on it each year when fully open, increasing the central London rail capacity by 10%.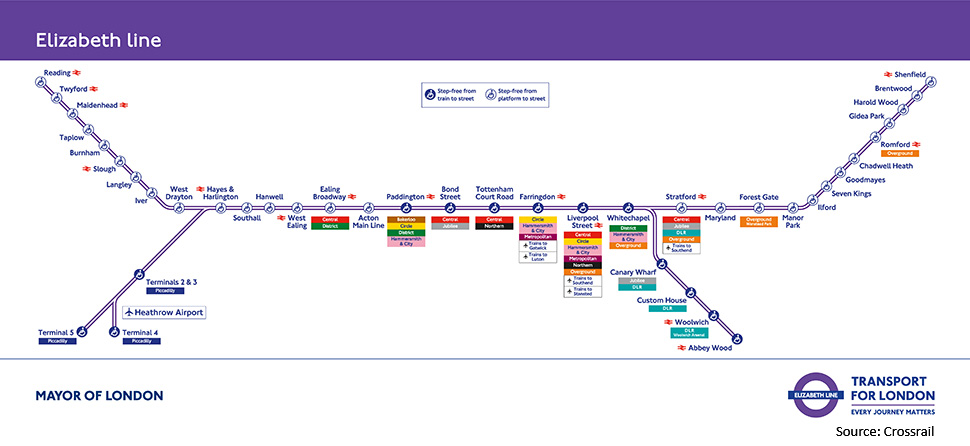 With the opening of the new service it's intended for 12 trains per hour in each direction to be running throughout the day through the central London section, with the full timetable in place by May 2023. The new line will dramatically reduce some journey times - Farringdon to Canary Wharf will drop from 24 minutes down to just 10 minutes; Liverpool Street to Woolwich is halved to 15 minutes, and Paddington to Abbey Wood near halved at just 29 minutes.
Andy Byford, London's Transport Commissioner said the run up to the opening would be used "to build up reliability on the railway and get the Elizabeth line ready to welcome customers… The opening day is set to be a truly historic moment for the capital and the UK, and we look forward to showcasing a simply stunning addition to our network."
Sadiq Khan, Mayor of London commented: "Green public transport is the future, and the opening of the Elizabeth line is a landmark moment for our capital and our whole country, particularly in this special Platinum Jubilee year."
With over 2 million passengers using London Underground services each day this is a welcome addition to the network and yet another step forward in modernising this iconic transport system that started life back in the 1860s.