CE Marking & UKCA Marking Compliance for Electrical Cables
UKCA Compliance
Mandatory as of 1st January 2025, UKCA compliance applies to cables being imported into and installed in the UK. It is the UK equivalent of CE Marking. Just as the CE Marking is, it recognises products that are deemed to meet the standards and safety requirements for sale in the country. 
Like CE Marking, UKCA Marking is also linked to compliance with the Construction Products Regulation. Tests, documentation and certificates through appropriate bodies are required to certify this.
The UKCA Mark does not need to be present on the sheathing of the cable, but it must be clear and visible on the product labelling. Currently, the UKCA mark can be displayed in conjunction with the CE mark.
With UKCA marking requirements focused on cables designed for the UK market, where a cable that would otherwise be for another national market or for a specific industry is required for installation inside the UK, it is advisable to notify us to ensure compliance.
The cables supplied by Eland Cables are compliant with both CE Marking and UKCA Marking.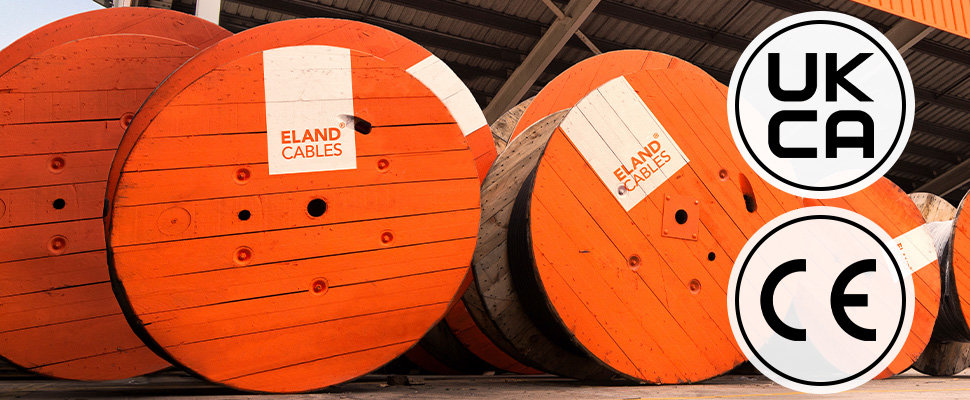 The Cable Lab
Quality Assurance testing in our UKAS accredited ISO 17025 cable labortory
Read on
BSI Kitemark Testing
Third-party quality mark achieved only after the intensive cable-specific testing
More info
CPD certified training
Cable training programmes certified by CPD for continuous professional development
Learn more