Winds of Change: How Spain is measuring up to EU 2020 goals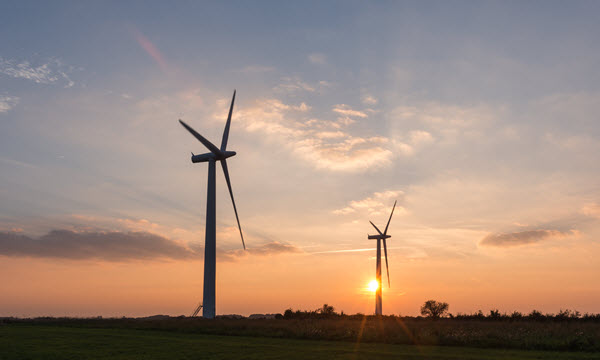 Perpetually sunny Spain seems like a prime location to take advantage of solar energy in order to reach its EU 2020 renewable goals. However, it might surprise you to learn that wind energy is actually the leading source of renewable energy for the country, and they are in fact one of the world leaders for wind power generation. But plans for Europe's biggest solar farm and continued investment into wind and other forms of renewable energy generation mean that Spain is well on its way to reaching their 2020 targets. However, there are still challenges to face, and how do they measure up to other European countries?
The European Union's 2020 renewable energy target is 20%. Eleven member states have already reached their 2020 targets, including Sweden, Finland, Denmark, Croatia, Estonia, Lithuania, Romania, Bulgaria, Italy, Czech Republic and Hungary. The EU sees renewable sources as key elements of its energy mix, thus member states have already agreed to a new 27% target for 2030. Spain's EU 2020 renewable goals are well on the way to being met, with just 3.8% left to go off its 20% targets. Indeed, by the end of 2014, Spain had already met 16.2% of that goal. It has been noted that one of the successful elements to Spain's renewable endeavours has been their management of the challenges involved with the intermittency of renewable energies.
But it's not all sunshine and windy days for Spain's renewable energy plans. Tariff deficits have made regulating the use of renewable energy difficult, and between 2014 and 2015 the increase in share of renewable sources in gross final consumption of energy was a minimal 0.01%. In October last year, the Spanish government announced renewable energy auctions in a bid to encourage new investment into green energy projects. There are also plans for the biggest solar farm in Europe to be constructed in the Murcia region, able to create enough clean energy to supply energy to 400,000 people, which should go a long way to propel Spain towards its 20% goals.
By comparison, data released by the EU's statistical office, Eurostat, in March this year shows that the share of renewables in gross final consumption of energy is on the rise for all EU member states. Sweden had the highest share in the EU with 53.9% of their energy from renewable sources, while Malta, the Netherlands and Luxembourg are at the bottom, sitting at around 5-6% each. The UK's share of 8.2% sees it almost 7% short of the 2020 target. As we've noted before, without more investment in this area the UK looks likely to fall short of their 2020 goals, and the recent Eurostat data supports this.
Though the challenges are still significant for all member states, the time is prime for advancement as renewables are becoming more efficient and less expensive. While the targets are still within reach, countries like Spain still have work to do when it comes to how they will handle the future of green energy.