Formula 1 - From Gas Guzzling to Sustainable Series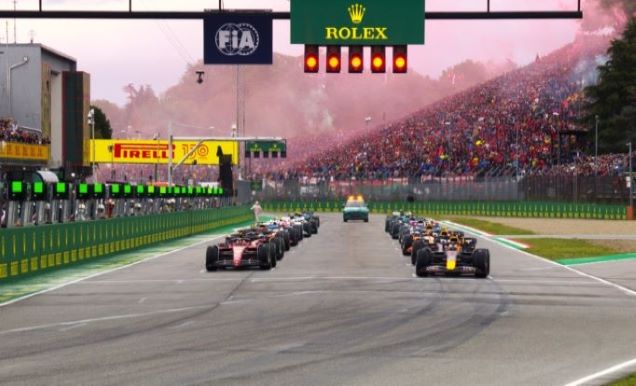 For the automotive industry, there's no better sport than Formula 1, yet with many of us changing our driving habits and buying electric vehicles there was a chance this spectacle of driving prowess could become obsolete. In the modern era things have had to change drastically from the years of F1's rugged 'playboy lifestyle'. There's still a huge train of people who hop on aeroplanes jumping from one circuit to the next from week to week, but gone are the days where the cars were oblivious to their environmental impact racing at circuits that paid no heed to being greener and more sustainable.
Formula 1 is the pinnacle of world motorsport but has only remained in this position for so long time because of constant development and a search for new technologies to stay relevant both on and off the track. It's come under pressure from new racing series such as Formula E (electric series) and the World Endurance Championship (using renewable fuels) created around fast, more environmentally friendly cars, yet the appeal of F1 endures. Now they're taking the next step on their route to sustainability.
The hybrid era begins
Their sustainability efforts can be said to have started back in 2014 with the dawn of the hybrid era, with big v8 engines swapped out for much smaller but equally as powerful v6 engine with hybrid components capable of charging under braking and boosting straight line speed. It didn't come without criticism: die-hard fans opposed the change which included muting and muffling the engine sound that many loved.  Lower race attendance followed and there were frequent changes to the manufacturers participating as expenses skyrocketed. This came at the same time as the inaugural Formula E championship which had been in development by the FIA (Fédération Internationale de l'Automobile) since 2011.
For context, the mission of Formula E was to show how sustainable motor racing can be, racing in cities and at temporary venues rather than traditional circuits. It's seemingly working - after 8 years the sport has grown enormously, with world famous drivers including some ex-F1, and renowned manufacturers such as Mercedes, Jaguar, Porsche and Nissan all taking part. Alongside this, Formula E cars have become much quicker and more competitive, growing the fan base and a wider TV audience.
The turning point: 2017
Formula 1 knew it needed a response to Formula E but the 2014, 2015 and 2016 seasons were not widely popular after the sport was dominated by a single team: Mercedes. Mercedes was the only team to harness the power of the new electric and hybrid systems, winning the championships with 3-4 races left in the season and claiming ever single Constructor's Title between 2014 and 2021, despite this being an immense achievement it's not the spectacle that fans want to see every season. All the while, Formula E and the World Endurance Championship were seeing very close racing and sold-out venues, something F1 hadn't witnessed in almost four years.
The turning point came in 2017 when Bernie Ecclestone sold F1 to the Liberty Media Corporation for £3.3 billion. Chase Carey became the new chief executive of F1, and Liberty Media sought to bring back the worldwide popularity that the sport had seen in its glory days.
F1 is all about speed. New regulations in 2018 saw much faster cars using powerful electrical boosting and recovery systems that could push the cars to be faster but also more fuel economical than before. New track lap records were set at every race during the 2018 season and as a result attendance steadily increased. That it coincided with the hugely popular Netflix series 'Formula 1 Drive to Survive' also helped, allowing fans to see behind the scenes, get to know the drivers outside of the car, and understand the direction the sport was heading. New fans came, particularly from America, a demographic that had previously been notoriously hard to crack.

2022 – putting sustainability firmly in focus
So, with faster cars back on track and new ownership carving a path for the sport, it was time to plan for a new generation of cars, fans, and venues that correlated with environmental values.
They were up against not only the Formula E series racing electric cars, but offshoots like Extreme E, an all-electric rally series racing in the most remote corners of the world. These championships had the goal of highlighting climate change issues faced in different ecosystems and how electric racing can help sustainability and raise funding to repair the damage.
Liberty Media and F1's new path came in the form of substantial 2022 regulation changes. It brought in a new breed of F1 car unlike anything previously seen, still using the 1.6 litre hybrid turbo engine but now fuelled with a mixture of e10 and biofuel to make the cars more environmentally friendly and reduce production costs, furthermore, was the welcomed aerodynamic changes to the cars, allowing drivers to follower each other closer than ever to allow for a much better spectacle of racing which has been on show so far at every round this season. Alongside these changes was a budget cap introduced to narrow the economical gap between the biggest teams in the field and the teams who normally struggle at the back of the grid, the budget cap has also helped to reduce waste from parts and transport.

They've also taken heed of the Formula E approach of building temporary race venues. The best example this year so far has been the Miami Grand Prix, a massively successful event that not only bought in huge amounts of revenue but also benefitted the community as a whole, with drivers and teams attending public events pushing F1's sustainability goals, fully biodegradable cups for all drinks served at the event, a no plastic rule across the course, and activities around the track for fans designed to educate them on how Formula 1 is planning for the future of the sport and how it can be sustainable in the modern world that we live in. The Miami GP was the first great test of F1's future and from the numbers of fans that attended it's clear Formula 1's plan is working.
Also announced and still to come is 'Big Engine Freeze for 2026' and the development of fully synthetic sustainable fuels to be introduced in the same season. The plan is to create a more powerful engine than the current 1000bhp power units that the teams currently use by allowing the teams to increase the electrical output to 350kW and eliminate the MGU-H component for the power units, which will reduce fuel output and cost of production whilst also using a much more sustainable and environmentally friendly fuel. The new fully synthetic fuels are manufactured through an industrial process, their carbon emissions at burning equal only to the amount used to make them. At the British Grand Prix at Silverstone, we got our first look at an early development of this new fuel system being used in Nigel Mansell's iconic Williams FW14B (better known as 'Red 5') which had Sebastian Vettel behind the wheel. It signalled a turning point once again, sharing a more sustainable sport at its biggest event of the year in front of the largest recorded live audience for the season, with the new fuel powering an iconic mid-1990s V10 engine, gas guzzling machine.  This change has not only pointed the sport in a direction where it can be more sustainable and environmentally friendly, but it has also attracted attention from other car manufacturers keen now to potentially enter the arena.
Volkswagen Group's CEO recently went on record as saying how with F1's new regulations Porsche and Audi will be entering the sport as it is now much more cost effective, and it now aligns with their outlook on sustainability. This is big news as VW brands Porsche and Audi currently compete in both WEC and Formula E. From VW's perspective, the worldwide exposure will also boost sales of domestic vehicles, including fully electric models. From F1 and Liberty Group's perspective it means a sustainability message that resonates with a growing fan base, whilst they continue to work on other ways to reduce the carbon emissions of sport that moves around the world from week to week putting on the greatest show in motorsport.