Transforming how we test – Extending The Cable Lab®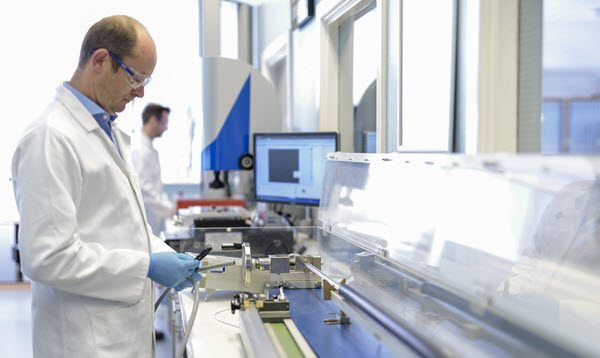 There's been some major refurbishment work undertaken at our Denaby site over the last few weeks, renovating our cable test facility to allow us to expand our testing capabilities even further. 
The Cable Lab® is the cornerstone of our commitment to quality and compliance, handling not only third-party testing but also the extensive Quality Assurance tests we perform on our products prior to despatch. Assessing against national and international standards, these QA procedures ensure our customers receive the premium products they expect from us. All these tests are governed by our UKAS accreditation to ISO17025. 
Following a seven-figure sum investment by the Company, The Cable Lab has been transformed, allowing us to double the number of tests we can perform on-site. With bespoke rooms for tests such as Vertical Flame testing to BS EN 60331-1-2 and Gas Emissions testing to IEC 60754, as well as an array of carefully calibrated equipment throughout the lab, we're delighted that our facility, with reporting on tests already accredited by UKAS to ISO17025, has taken the next step in delivering the high standards our customers demand. With an increase in the range of tests we can undertake, it has also necessitated an investment in additional laboratory technicians, under the direction of our experienced team, to manage the increased demand for our testing services.
"It's a clear indication of how seriously we as a Company take compliance testing", says Ivan Cleere, Eland Cables' Head of QA & Technical. "The extended tests allow for a much broader assessment of a larger range of cables, benefitting both our internal QA procedures and the third-parties that engage us for impartial analysis and reporting." The technical experts in The Cable Lab are trained to perform these and other tests to the same high standard as our existing UKAS scope of testing, and can advise on the compliance of a wide range of cables. 
With the lab expansion now complete, it is inevitable that we will start to look once more at how we can improve and expand our testing capabilities even further in the coming months and years.