Leading Canadian politician celebrates Eland Cables' international success story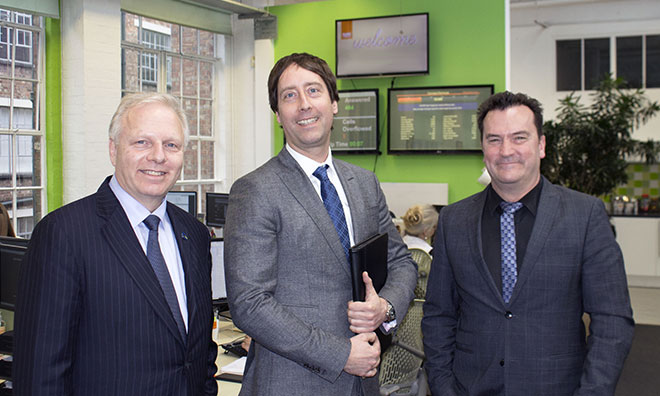 Jean-François Lisée, Member of the National Assembly of Québec and Leader of the Parti Québécois, visited Eland Cables' London head office today to meet with our very own French-Canadian Finance Director and part owner, Jean-Sébastien Pelland.
As part of a European tour to meet successful entrepreneurs,  Mr Lisée was accompanied on this official visit by Alain Therrien (Party Spokesman on Economic matters) and Antonine Yaccarini (Party Director of Communications) to discuss various topics including Eland Cables' international trade with Québec and the rest of the world, Brexit and Québec sovereignty, British taxation and employment law, immigration and important economic drivers such as internet coverage in the regions. In addition to exploring the dynamics of our business as a leading international cables and cable accessories supplier, Mr Lisée and his team took a specific interest in our ongoing investment in our UKAS-accredited cable laboratory, an important aspect of our quality assurance and a business unit offering third party cable testing services.
Jean-Sébastien, who grew up near Shawinigan in Québec and who is an alumni of McGill university, is immensely proud of his French-Canadian heritage, so the opportunity to host a delegation from his home country and to present Eland Cables' business activities was warmly welcomed. Afterward, Mr Lisée tweeted about the company's dynamism, a top priority on the Party's economic agenda.
With one of the visit's aims being to build stronger commercial ties back into Québec, we as a company look forward to playing our part in further developing international trade, and of course having Jean-Sébastien continue to play his role at the heart of our business.