Press Release: Industrial Buyer Magazine – Railtex Preview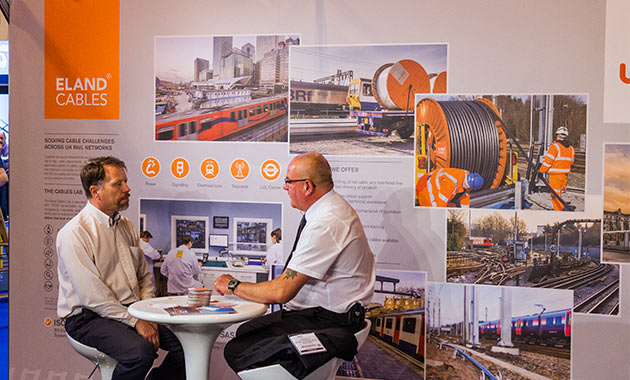 Eland Cables is a global supplier of power, data and control cables, including bespoke solutions, to the world's most demanding industries and to some of its most prestigious rail, mining, construction and petrochemical projects. 
They are a key contributor to projects in 136 countries, adding value by delivering comprehensive technical support, time-efficient processes, uncompromising customer focus and unsurpassed product quality, making them the partner of choice for national and international companies. 
In the UK, Eland Cables is the leading Achilles/RISQS-approved supplier of cables, accessories and overhead line wires and conductors to the railway and metro industry. Their cables can be found alongside every metre of track on key routes, supplying Network Rail and its contractors through its joint venture with Unipart Rail. 
Elsewhere, their products power and control rail infrastructures worldwide, including the Hong Kong MTR, the Manchester Metro and rail networks in Australia, Malaysia, India, Italy, Ireland and Canada. 
Unique among UK cable suppliers, Eland's specialist cable testing facility is certified by UKAS to ISO 17025, which is the single most important standard for calibration and testing laboratories around the world, certifying their laboratory's technical competence and ability to produce precise and accurate test results and bringing peace of mind to their customers. 
Exhibiting at Railtex with Unipart Rail, they are announcing a comprehensive new range of London Underground-approved products to sit alongside their existing Network Rail-approved inventory.