Data Centre World London and the focus on CPR compliance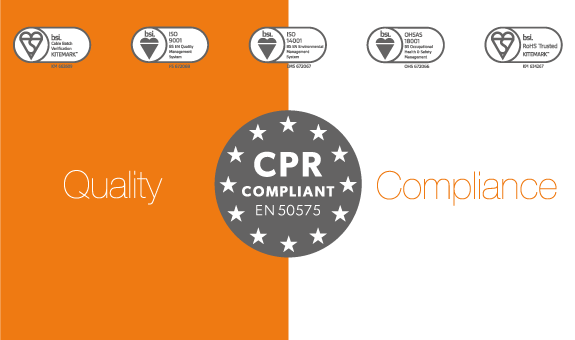 Data Centre World 2018 at London's ExCeL closed its doors on 22nd March after delivering another sizeable and successful show. Eland Cables were exhibiting once again this year and made cable compliance for data centre projects a key part of their message.
Darren Clark, UK & Ireland Sales Director, was on our stand for the duration of the show and reports:
"Data Centre World was a great opportunity for us to speak to customers, contractors and designers about both their current data centre projects and some of the issues that are circulating in the industry. As we expected, CPR remained a hot topic, with many throughout the project chain still not confident on the requirements of the legislation and how that corresponds to their specific installation. The exhibition gave us a chance to help clear up some of those pressing questions people had and showcase our expertise in this area."
With Data Centres needing the ultimate in up-time and reliability, the cables that power the server rooms, connect the HVAC, and maintain essential services, are critical and must deliver the quality, compliance and performance they promise. CPR compliance has been mandatory for nearly 12 months now and added an extra layer of requirements to any cable purchase for fixed installation. As with most industry-specific legislation, there is a general understanding but a lack of real comprehension on the detail of the Regulation and how it impacts on specific applications and installations so in addition to answering the questions posed to us on the stand, our CPD-certified CPR for cables course was also recommended – something a number of companies have already taken up.
Darren and the team will be following up with the people we connected with at the show but for those who weren't able to make it to ExCeL they can find us at Data Centre North in Manchester on 1-2 May, and at Data Centre World Hong Kong on 16-17 May.