How Renewable Energy jobs are creating a shift in UK economy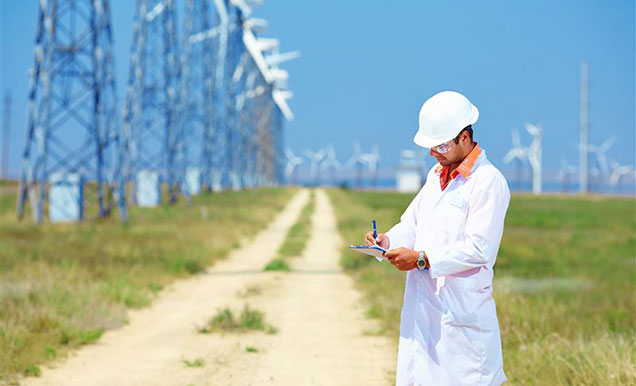 With efforts to meet climate goals and ensuring energy sustainability, over 20% of the UK's electricity supply now comes from renewable energy sources. They're not alone, with over 30 other countries also achieving this level of green energy. Yet we know it's not enough and there's a push to grow this percentage towards the ultimate goal of carbon net-neutrality. Prime Minister Boris Johnson has said that all of the UK's electricity will come from clean sources by 2035 - a highly ambitious statement.
The shift from fossil fuels to clean energy that curbs air pollution will have a big impact beyond just the environmental benefits – it will be felt across different sectors of the economy. The increase in renewable energy plants and installations promises to support upskilling both in primary roles and those that touch upon the tertiary and quaternary sectors. Some of the jobs that opened up with the growth of renewable energy include wind turbine technicians, energy transition technical specialists and energy analysts.
There's also a growth in higher education courses developed specifically to meet the needs of the industry, encouraging more people to enter the field of electrical engineering by positioning it as part of a green future. A study found that 'the median hourly wages for clean energy jobs overall are about 25 percent higher than the national median wage'. 
Alongside this growth in use of renewables to produce electricity is a huge growth in demand for associated products – including the cables to connect these installations to the Grid. Researchers discovered that a £1 investment in the renewable energy programme delivered an average £2.90 in cashable benefits, almost three times the value of the initial investment.
Renewable energy is proving its benefit not just to the protection of the environment but to the creation of new jobs and supporting the wider economy. As these new skilled employees join the workforce, and as technology continues to evolve, so we can further diversify the energy supply and create a cleaner, greener future.