How Fibre Optic Cables are improving Rail Safety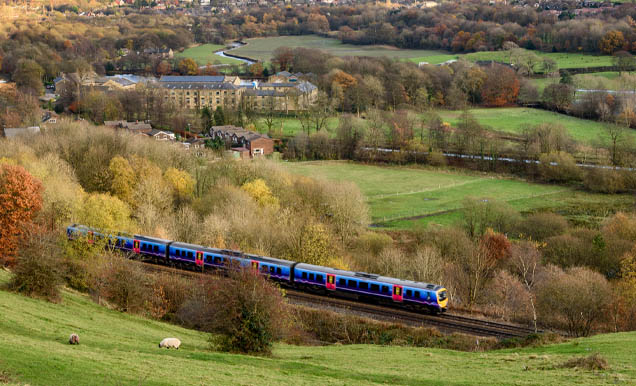 Recently both Network Rail and HS2 Ltd have announced ventures involving the use of fibre optic cable technology to improve their monitoring systems. Network Rail is using fibre optics as a measuring instrument, whilst the HS2/Align JV is set to trial use of fibre optic technology to detect minute ground movements in embankments and cuttings.
For Network Rail the use of Fibre Optic Acoustic Sensing technology (FOAS) is to monitor and relay potential dangers from defects to safety issues such detecting people where they shouldn't be, whilst HS2/Align are looking to help prevent sink holes and land slips from occurring and so improve safety and reduce vital time in repair management.
Network Rail trial
Thales Ground Transportation Systems Ltd was awarded a contract by Network Rail to develop and trial the FOAS technology for remote monitoring to support improvements in safety and performance on the railway at level crossings, in train movement and position reporting, on rail and wheel defects, and to detect trespassers and people on the trackside.
The integration of this technology will provide heightened remote condition monitoring of rail assets whilst providing smart data to enhance performance and reducing disruptions. Following a design contest last year by Network Rail and Dutch rail infrastructure operator ProRail, more than 40 suppliers of varying sizes were challenged to come up with proposals for a funded one-year trial of FOAS, with smart CCTV cameras and IoT sensors, by combining smart data fusion and processing.
Network Rail's RIDC Melton test track will be the dedicated home of the trial, and on the mainline railway from Melton Mowbray to Leicester, with the trial commencing in Autumn 2021.
Network Rail's R&D portfolio programme manager Huw Evans, said, "This is a brilliant example of collaboration between Network Rail and ProRail to research and develop solutions to problems that are common to us both, and we look forward to working closely with the Thales-led consortium. RIDC Melton and the adjacent main line provide the perfect operational scenarios for us to safely and expertly test the technology and fully evaluate its potential."
HS2 fibre optic trial
HS2's Chilterns tunnel south portal site was used as a collaboration hub for the University of Cambridge's Centre for Smart Infrastructure & Construction (CSIC) and Huesker (a geosynthetics manufacturer) to combine their technical expertise to create a standardised mesh material that covers the ground and has fibre optic cables woven in. 
The new smart grid technology is known as Sensorgrid and has been to work on a test pit by Align and remote monitoring infrastructure company Epsimon. The test involved heavy-duty water-filled bags being placed in the bottom of a pit, Sensorgrid being placed on top and then buried where the mesh monitoring equipment is set to generate pulses of light that travel through the fibre optic cable.
Rob Cairns, HS2 Ltd innovation manager said, "Sensorgrid is a great example of how we're leveraging HS2's size and scale to draw on British expertise to develop a technology and demonstrate its innovative capability in the early stages of construction. This will act as a test bed for proving out significant benefit to the operational railway, with long term benefits in bolstering the resilience of the UK's transport network."
During tests water was released from the bags that would in turn cause subsidence due to the weight of the ground above, which in turn changes the flow of light in the cables. This is then recorded. The tests have moved to a full-scale trial covering two kilometres and which will be continuously monitoring the data provided for the following two years.
Nick Podevyn, Align's Innovation Manager, said, "A lot of hard work has gone into this innovation, which has been in incubation for more than a year. It has been an exemplar of open collaboration and working as one team to deliver the solution. It's fantastic to see the prototype being physically tested on our site and then the technology being implemented on the live project."
Cedric Kechavarzi, CSIC Operations Manager, said, "Sensorgrid opens a wealth of new opportunities to use fibre optic sensing in geotechnical applications, as it vastly improves strain transfer from the soil to the sensor."
The fibre optic cabling and smart technology used in both cases could see an enormous and important change in the way operators work in future, saving time, money and resources but most importantly of all increasing safety in the rail sector and potentially beyond.