G20 – IRENA Addresses the Future of Offshore Renewables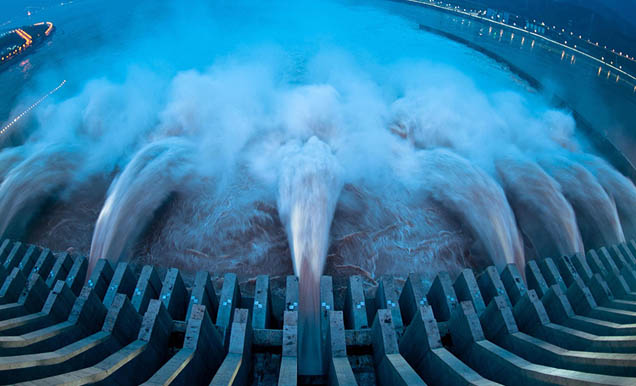 Although it won't come as a surprise to most, the new report by IRENA (the International Renewable Energy Agency) titled 'Offshore Renewables: An Action Agenda for Deployment' finds that raising offshore renewable solutions will accelerate the transition within the energy market allowing G20 countries (and potentially the rest of the world) to build both sustainable and resilient energy systems.
The report actively contributes to the G20 agenda by pinpointing actions to boost the commercialisation of offshore technologies such as floating photovoltaic, ocean thermal, tidal, wave and wind power in an aim to extend a worldwide renewable deployment. This is part of the on-going work by IRENA who identified the requirement to diversify renewable strategies to ensure that as the population grows so does the ability to support homes, businesses and institutions alike.
Presented in Naples, the report was launched by Francesco La Camera, IRENA's Director-General during the meeting of G20 Environment, Climate and Energy Ministers. Francesco commented: "Offshore renewables have the potential to meet more than twenty times of today's global power demand". "Particularly offshore renewables constitute a critical pillar for decarbonising energy systems and fostering a global blue economy. I congratulate the G20 Presidency for their forward-looking decision to integrate offshore renewables in the G20 agenda. IRENA is pleased to support the G20 Offshore Renewables Action Agenda with our energy transition expertise and valuable input from our global membership."
Giving additional information from 'The World Energy Transitions Outlook: 1.5°C Pathway' report (also by IRENA) it expresses a scenario based on a climate-safe pathway for the world, foreseeing a substantial growth in offshore floating PV, ocean energy and wind within the renewables mix over the next few decades. The other elements required for the successful transition are improvements across Energy Efficiency, Electrification, Hydrogen, Fossil and Biomass based CO2 removal.  This requires additional investment; it's predicted to have to increase by 30% (over and above the existing planned investment) to a total of $131 trillion USD between now and 2050, though they expect to see a cumulative payback of c$61 trillion USD in the same timeframe.
The report highlights scenarios whereby offshore wind would increase from 34GW to 380GW by 2030 and above 2,000GW by 2050. In the same period ocean energy would represent an additional 350GW capacity by 2050.
The report contains fifty key actions that G20 countries could utilise whilst outlining their individual strategies for offshore renewables. Proposed actions incorporate early preparation for infrastructure like underwater cables and grids, integration of offshore renewables in national marine spatial planning, and strengthening ocean(s) governance in line with UN Law of the Sea. This includes international collaboration and cooperation, research and development and policy frameworks. The report also recommends the promotion of financing for offshore as has been achieved in other markets such as the Togo Solar Power Plant in West Africa.