Case Study - Operations to HGV Driver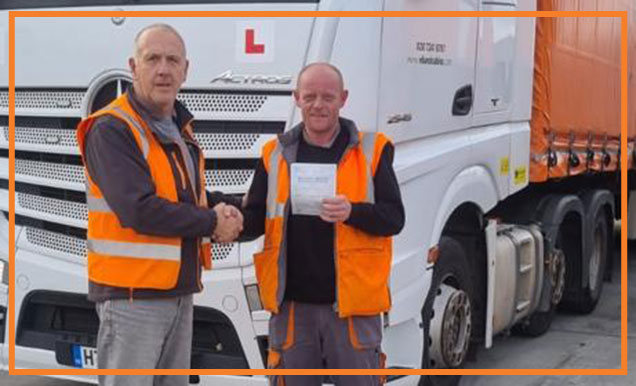 Promoting from within is something we believe in and will look to do before recruiting externally. Our people help us achieve the incredible results we deliver for our customers time after time. Delivering the training to upskill is straightforward when it's colleagues who already share our commitment to our customers, to quality & compliance, and know how we work.
This is one of our stories of success: a longstanding and well-regarded colleague who works in operations, having worked his way up to Shift Manager over a number of years, who wanted to make a change. The change in question was to reskill as an HGV driver. We're delighted to announce that Gareth will be transferring to our Transport & Logistics team as a cable delivery driver from early January 2023.
HGV drivers are in high demand – we've been lucky that to date we've been able to recruit through recommendations and word-of-mouth, with 50+ drivers. They've been trained and continue to maintain their compliance training requirements through our in-house JAUPT driver training school. Our drivers are on the roads making deliveries across the UK, Ireland and Europe every day. It's not just our own drivers we've trained either – we've been working with companies like Mercedes to train their people too.
Whilst the experience Gareth brings to his current role will be much missed, we can retain that knowledge within the Company whilst still helping to support career progression. We're proud of our people – and proud that we're a Company where we have husbands & wives, fathers & sons, uncles & nephews all working for us – it's a reflection on how well we look after our colleagues.