WEEE Compliance for electrical cables
The Waste Electrical and Electronic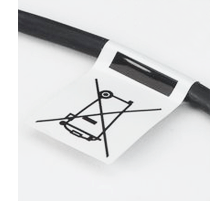 Equipment Directive (WEEE) is a European Community directive concerned with environmental protection through recycling and collection targets for electronic products. It was transposed into UK law in 2014, replacing an earlier 2006 directive, and electrical cables fall under the list of hazardous wastes outlined in the European Waste Catalogue. 
Eland Cables has always been careful to not only fully comply with the WEEE Directive, but to look to sustainable practices for all our products and by-products.
WEEE compliance covers the end-of-product-lifecycle treatment of all electric and electronic equipment (EEE) for both personal and professional use. The cables are often just one element of the overall product requiring recycling or specific dismantling and disposal and fall under the list of hazardous wastes outlined in the European Waste Catalogue. Waste management collection targets in the UK have initially been set at 45% of the weight of disposed EEE, rising in 2019 to 65% of the EEE generated into the market between 2015 and 2018. The objective is to take these products out of the domestic waste management chain and to ensure they are handled safely and responsibly.
Our ISO 14001 Environmental certification reinforces the sustainable practices we undertake across our entire supply chain and our continuous programme for improvement seeks new ways to further enhance this. We are committed to ethical, responsible environmental practices including WEEE compliance.

Please contact technical@elandcables.com for further information.
Back to top
Call Sales on +44 (0)20 7241 8787
Click to Email Us We will reply within 3 hours
Technical Hotline +44 (0)20 7241 8500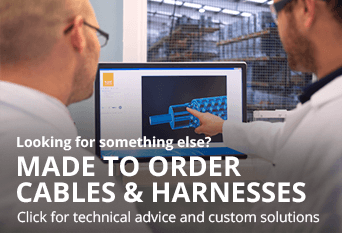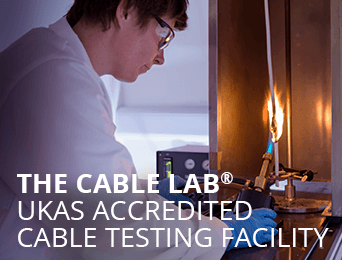 The Cable Lab®
UKAS-accredited specialist cable testing laboratory
The Cable Lab® our in-house cable testing facility, is UKAS-accredited to ISO 17025, which is the single most important standard for calibration and testing laboratories around the world. Accreditation to this international standard demonstrates our laboratory's technical competence and the accuracy of its results.
For our customers, it means peace of mind. They can have full confidence in the quality of our products and can demonstrate due diligence in selecting their cable supplier.
Our customers can also rely on the Cable Lab's services for an independent, objective and comprehensive quality assessment of cables procured from third parties.

About Eland Cables
Established in 1975, Eland Cables is a supplier of power, data, instrumentation and control cables and cable accessories to the world's most demanding industries and to some of its most prestigious projects. Our reputation is built on an unswerving focus on quality, technical expertise and customer service.
Quality
Our focus on quality has resulted in our in-house specialist cable testing facility securing the ISO 17025 accreditation. This certifies the competence, impartiality and performance capability of our laboratory and its evaluations. In turn, it means peace of mind for our customers with regard to the quality of the cables they source from us.

Expert tecHnical support
Our highly-qualified technical team is on hand to provide technical support with all aspects of cable selection, technical specification, regulatory requirements, and bespoke cable design and manufacture.

Complete Cable Solutions
We are a key contributor to projects in over 100 countries every year, adding value through comprehensive technical support, reliable logistics, innovative solutions, and a customer-centric approach.