RoHS Compliance for electrical cables

All electrical cables sold within Europe must be compliant with the Restriction of Hazardous Substances (RoHS) Directive of 2013. This Europe-wide regulation restricts the use of certain chemicals used in electronic and electrical equipment, with heavy fines imposed for non-compliance. Similar restrictions apply elsewhere in the world, including the USA, South Korea, China, Japan, Norway and Turkey, and yet it is imperative that we remain vigilant to prevent non-compliant cables making it into the supply chain and onto projects. Eland Cables will only supply RoHS compliant cables and cable accessories.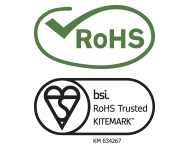 RoHS testing is part of the rigorous QA protocols our cables and accessories are subjected to, with products being compliant before being released for sale. We undertake ongoing sample testing by the British Standards Institute (BSi), whilst our ISO 9001 certification sees us routinely audit our Quality Management Systems for the process management of hazardous substances. Our procedures have seen us awarded the coveted BSI RoHS Kitemark™, internationally recognised as the elite standard for compliance.

The Cable Lab®, our in-house specialist cable testing laboratory, offers electrical cable RoHS compliance testing as one of its UKAS-accredited evaluations available to third-parties.
Testing cables for RoHS compliance
The Cable Lab® is accredited to ISO 17025 to identify the presence and levels of any RoHS restricted substances in goods. It is also possible to test for the presence of other substances including alloys in metals.
| RoHS Restricted Substance | Chemical Abbreviation | Maximum concentration value |
| --- | --- | --- |
| Lead | Pb | 0.1% |
| Mercury | Hg | 0.1% |
| Hexavalent chromium | Cr 6+ | 0.1% |
| Polybrominated Biphenyls | PBB | 0.1% |
| Polybrominated Diphenyl Ethers | PBDE | 0.1% |
| Cadmium | Cd | 0.01% |
Our experienced lab technicians test our cables and third-party cables' RoHS compliance using advanced instrumentation ensuring reliable and fast test results. Testing to demonstrate RoHS compliant cables is a key part of our commitment to quality and compliance for cables throughout the marketplace.
Back to top
Call Sales on +44 (0)20 7241 8787
Click to Email Us We will reply within 3 hours
Technical Hotline +44 (0)20 7241 8500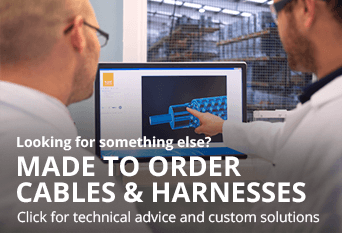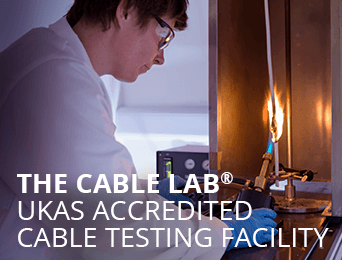 The Cable Lab®
UKAS-accredited specialist cable testing laboratory
The Cable Lab® our in-house cable testing facility, is UKAS-accredited to ISO 17025, which is the single most important standard for calibration and testing laboratories around the world. Accreditation to this international standard demonstrates our laboratory's technical competence and the accuracy of its results.
For our customers, it means peace of mind. They can have full confidence in the quality of our products and can demonstrate due diligence in selecting their cable supplier.
Our customers can also rely on the Cable Lab's services for an independent, objective and comprehensive quality assessment of cables procured from third parties.

About Eland Cables
Established in 1975, Eland Cables is a supplier of power, data, instrumentation and control cables and cable accessories to the world's most demanding industries and to some of its most prestigious projects. Our reputation is built on an unswerving focus on quality, technical expertise and customer service.
Quality
Our focus on quality has resulted in our in-house specialist cable testing facility securing the ISO 17025 accreditation. This certifies the competence, impartiality and performance capability of our laboratory and its evaluations. In turn, it means peace of mind for our customers with regard to the quality of the cables they source from us.

Expert tecHnical support
Our highly-qualified technical team is on hand to provide technical support with all aspects of cable selection, technical specification, regulatory requirements, and bespoke cable design and manufacture.

Complete Cable Solutions
We are a key contributor to projects in over 100 countries every year, adding value through comprehensive technical support, reliable logistics, innovative solutions, and a customer-centric approach.