The Low Voltage Directive
The Low Voltage Directive (2014/35/EU) is European Union legislation addressing the safety requirements for electrical cables manufactured to European harmonised standards with a voltage rating of 50V to 1000V for alternating current (AC) and 75V to 1500V for direct current (DC). This latest LVD 2014/35/EU supersedes that of 2006/95/EU and has been mandatory since April 2016. The requirements, revised under the Electrical Equipment (Safety) Regulations of 2016 to spread the obligations throughout the supply chain, affects manufacturers, importers, distributors and wholesalers, and has implications for other legislation including the CPR Directive of July 2017.
The compliance requirements for the Low Voltage Directive includes CE marking, denoting that the cable meets all relevant legal, health and safety requirements. Such legal requirements include the RoHS Directive, restricting the levels of hazardous substances within the cables – something The Cable Lab® assures compliance with through the testing under our BSI RoHS Trusted Kitemark and ISO17025 capabilities. Cables must also bear sheath markings identifying the manufacturer to aid supply chain traceability and through product packaging.
The Low Voltage Directive requires a comprehensive range of technical documentation to assert that the cable is suitable for sale on the European market. This includes an EC Declaration of Conformity which is held on file by the manufacturers and by our technical team.
There is no formal conformity assessment process to complete for the Low Voltage Directive prior to cables being made available for sale, but national authorities are tasked with ensuring compliance and preventing non-compliant, counterfeit marked cables making it into the wider supply chain.
For more information on our QA protocols, which include confirmation of LVD compliance where applicable, please speak to our technical team.
Back to top
Call Sales on +44 (0)20 7241 8787
Click to Email Us We will reply within 3 hours
Technical Hotline +44 (0)20 7241 8500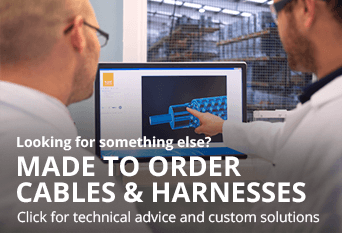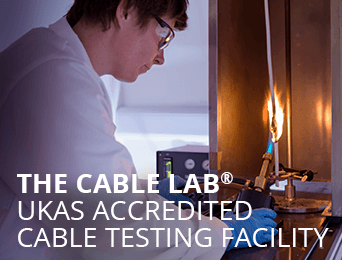 The Cable Lab®
UKAS-accredited specialist cable testing laboratory
The Cable Lab® our in-house cable testing facility, is UKAS-accredited to ISO 17025, which is the single most important standard for calibration and testing laboratories around the world. Accreditation to this international standard demonstrates our laboratory's technical competence and the accuracy of its results.
For our customers, it means peace of mind. They can have full confidence in the quality of our products and can demonstrate due diligence in selecting their cable supplier.
Our customers can also rely on the Cable Lab's services for an independent, objective and comprehensive quality assessment of cables procured from third parties.

About Eland Cables
Established in 1975, Eland Cables is a supplier of power, data, instrumentation and control cables and cable accessories to the world's most demanding industries and to some of its most prestigious projects. Our reputation is built on an unswerving focus on quality, technical expertise and customer service.
Quality
Our focus on quality has resulted in our in-house specialist cable testing facility securing the ISO 17025 accreditation. This certifies the competence, impartiality and performance capability of our laboratory and its evaluations. In turn, it means peace of mind for our customers with regard to the quality of the cables they source from us.

Expert tecHnical support
Our highly-qualified technical team is on hand to provide technical support with all aspects of cable selection, technical specification, regulatory requirements, and bespoke cable design and manufacture.

Complete Cable Solutions
We are a key contributor to projects in over 100 countries every year, adding value through comprehensive technical support, reliable logistics, innovative solutions, and a customer-centric approach.