What are electrical cable routine tests?
Routine tests are tests conducted on each batch of cable and required to confirm ongoing conformity. They form part of Eland Cables' QA procedures, with testing undertaken by the expert technicians in The Cable Lab.
Routine tests may differ from one cable type to the next and will be clearly specified in the relevant cable standard. These tests are often non-destructive, some of which may be conducted in line during the manufacturing process.
Examples of routine tests include:
Spark test on over sheath
Copper wire screen resistance
Cable markings and measurement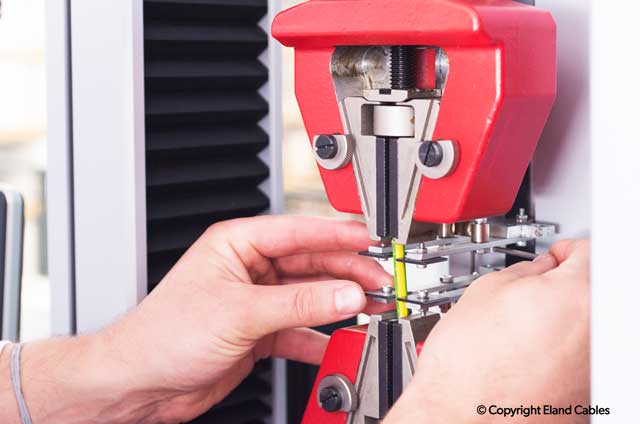 Cable Portfolio
View our comprehensive range of power, data, control and instrumentation cables and accessories
Go
Cable Testing
Read more on the different tests we conduct in our Cable Laboratory
the Tests
Case Studies
Read about some of the projects we've worked on, spanning all industries
Read on