How are electrical cables tested for compliance?
Electrical cables are tested for compliance against parameters which have been designed to determine their particular suitability. These tests are incorporated into a wider schedule of tests in the applicable cable standard including those on the components of the cable as well as the complete cable. These tests include electrical tests, mechanical tests and chemical tests.
A number of tests on electrical cables are conducted during the manufacturing process, described as non-destructive tests such as tests for absence of faults, voltage testing and overall dimension tests. Other tests require more invasive destructive testing on samples, such as tensile strength and elongation testing, vertical flame testing, acid gas emission tests, and impact tests at cold temperature.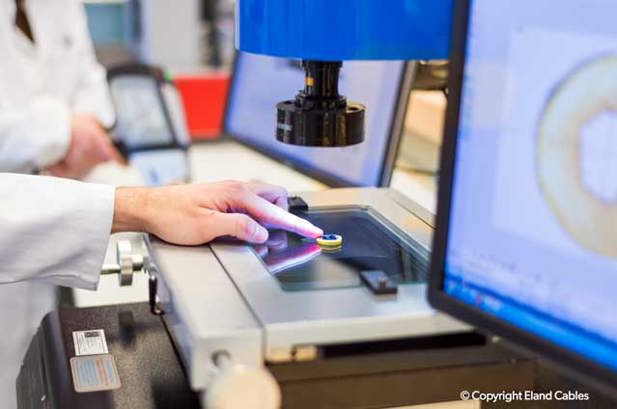 Electrical cables are also subject to various ageing tests to simulate how the cables are likely to perform over time, such as air ageing, compatibility testing, continuous flexing tests and UV stability tests.
Cable Portfolio
View our comprehensive range of power, data, control and instrumentation cables and accessories
Go
Cable Testing
Read more on the different tests we conduct in our Cable Laboratory
the Tests
Case Studies
Read about some of the projects we've worked on, spanning all industries
Read on