The Cable Lab announces extension to its ISO/IEC 17025 testing capabilities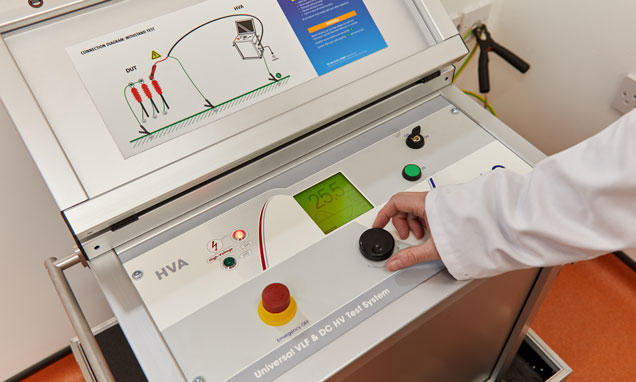 Eland Cables' cable testing laboratory, The Cable Lab, has been recertified and now offers 25 tests under its UKAS scope, covering an even greater range of routine and type tests on a wide range of power, data, control and instrumentation cable types.
Notably, this means Eland Cables' specialist MV testing facility, which tests every drum of medium voltage (3.8kV to 45kV) cable prior to despatch to our customers, is now fully accredited under the testing scope.
In addition to tests including Vertical Flame testing, Insulation tensile & elongation measurements, Pressure testing at high temperatures, cold impact testing, The Cable Lab is now accredited for VLF testing on MV cables, UV accelerated weathering testing, Ozone resistance testing, Thermal stability testing, and Oil Immersion testing. These are tests that we have been undertaking as part of our routine QA procedures, and indeed been offering to clients as part of our independent testing commitment, but the ISO/IEC 17025 accreditation gives them added weight.
Standard ISO/IEC 17025, certified for a UK-based laboratory under the United Kingdom Accreditation Service (UKAS), is the highest achievement for a testing facility, providing assertions that the equipment is suitably calibrated, the technicians are qualified to undertake the tests, and the results produced are both impartial and accurate. These results are valid and recognised the world over, without the need to re-test in other countries.
Having such a state-of-the-art facility sets us apart from other cable suppliers and underlines our commitment to quality and compliance. For our customers, it means an assurance of performance and reliabililty.
For more information on The Cable Lab and its testing capabilities, please see https://www.elandcables.com/the-cable-lab/independent-cable-testing-and-inspection-services