BS EN 50288-7 instrumentation cables - the lowdown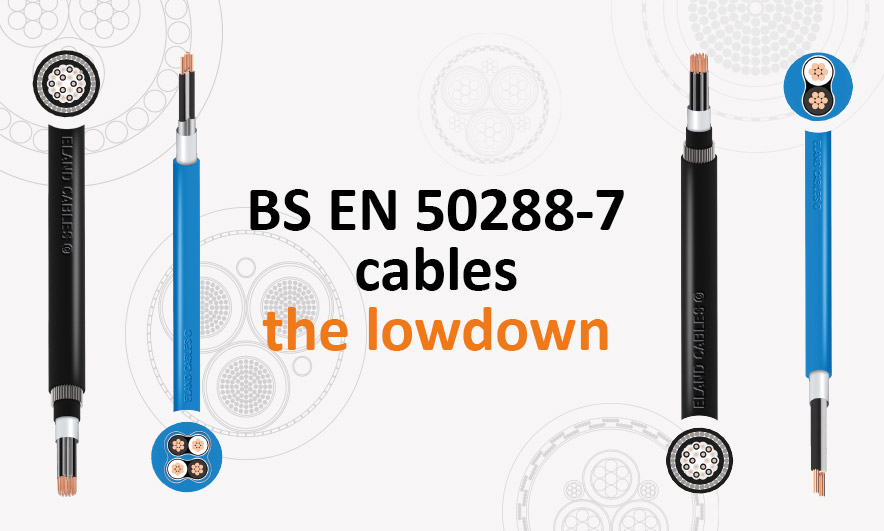 What do you know about BS EN 50288-7 instrumentation cables? You're probably familiar with BS5308 as a standard for instrumentation cables, but are you aware that this standard was formally withdrawn from the market over a decade ago? Whilst it remains commonly referred to - in fact, we still commission the manufacture of cables to this standard and hold stock, notably across the LSZH variations – it has actually been superseded by a new European standard.  
EN 50288-7 (or BS EN 50288-7 as it is now known in the UK) is increasingly being specified. Unsurprisingly there are close similarities to the BS5308 standard (and indeed PAS5308, the Publicly Available Standard which is likely what many people now perhaps unwittingly reference). Yet there are subtle differences and new terminology to understand when referring to these cables.
Cable naming convention
BS EN 50288-7 cables are known by their construction – straight forward when you know the abbreviations! Here are some of the commonly used ones...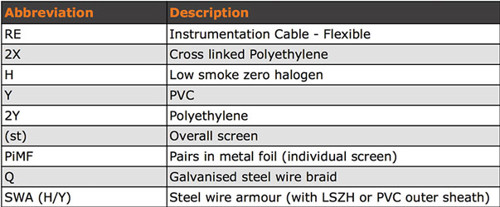 So,as RE-2X(st)H PiMF, whilst an armoured cable with PE insulation and PVC inner and outer sheath might be called RE-2Y(st)Y SWAY.
The cables themselves
Available in single pair and multi-pairs, triples or quad variations, with solid or stranded copper conductors, BS EN 50288-7 cables offer greater choice across:
Conductor sizes (cross-sectional area) - from 0.5mm2 up to 2.5mm2 as standard (note, there is no option for 0.75mm2 in BS5308 Part 1 Type 2)
Options for Class 1 solid, Class 2 stranded and Class 5 flexible stranded conductors (BS5308 has restrictions)
Operating temperature ranges – 70oC up to 105oC depending on materials used in construction.
wider range of maximum rated voltages - 300V as standard but also 90V and 500V cables
a variety of insulation properties and constructional components providing a greater selection for specific applications
The benefits of specifying BS EN 50288-7 
BS EN 50288-7 cables to be customised to meet the demands of the installation environment. Braids, armours, fire barriers and chemical-resistant beddings can all be added to the construction. There's also no restrictions on the materials used in the construction – for instance under BS5308 Part 1 Type 2 the inner sheath of an armoured cable would have to be PE (Polyethylene) whereas under the European standard the material used can be chosen from the list. It can very much be a bespoke cable.
BS EN 50288-7 cables are generally slightly smaller than the comparable BS5308 cable owing to a smaller nominal insulation thickness and nominal outer sheath thickness. This means a lighter cable compared to the BS5308 range (albeit this can be negligible as the number of pairs increases).
Both the collective and any individual (PiMF) screen is slightly thicker on the BS EN 50288-7 cable, providing improved EMC protection.
So why specify BS EN 50288-7? Put simply, it's the harmonised European standard for instrumentation cables - why wouldn't you?
For technical support in specification, please contact technical@elandcables.com or call +44 (0)20 7241 8500.